November is upon us, and it's time to dive into the delightful world of fruits that grace our tables during this cozy and crisp autumn month. As a mom of kids that love all the fruits, I'm always looking for whats in season, I'm here to guide you through the bountiful treasures that November has to offer. From apples to pomegranates, this article will unravel the secrets of what fruit is in season in November.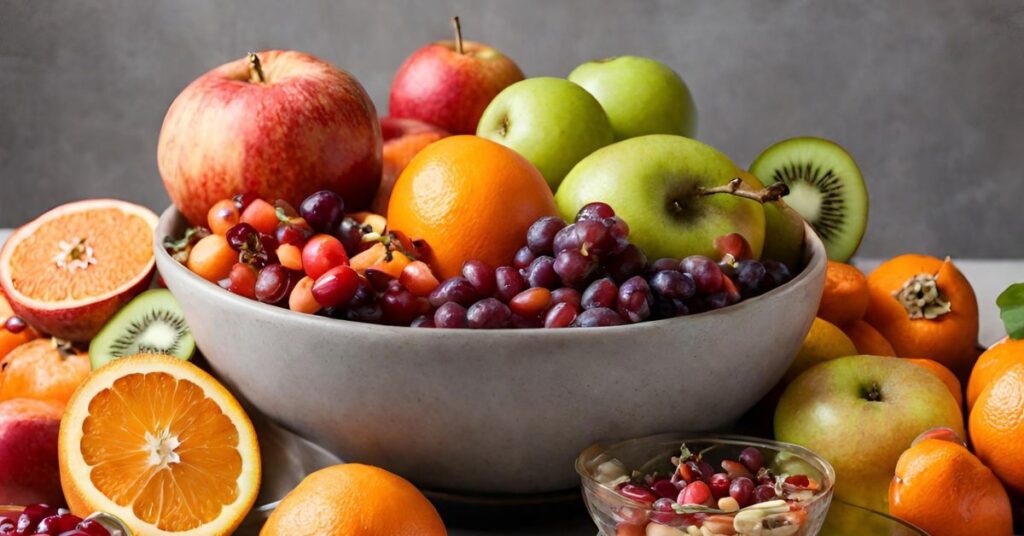 This page contains affiliate links. If you choose to purchase after clicking a link, I may receive a commission at no extra cost to you. For more information please read my full affiliate disclosure.
1. Apples: The Classic Fall Favorite
When we think of autumn, one of the first fruits that usually comes to mind is the apple. November is the prime time for apple picking, and orchards are bustling with activity. Whether you prefer the tartness of Granny Smith apples, the sweet crunch of a Honeycrisp apple, or the classic flavor of Red Delicious apples, you'll find a variety of apples at their peak of perfection. There's nothing more fun than a visit to your local apple orchard for a day of apple picking and sampling all the delicious varieties they offer!
Apples are an incredibly versatile food and can be eaten raw as a snack or used as an ingredient in a variety of dishes and recipes. Make a warm and comforting apple crisp, a savory apple and brie grilled cheese sandwich, or simply enjoy them sliced with a dollop of peanut butter for a healthy snack, which is one of my kids absolute favorite snacks!
2. Pears: The Subtle Sweetness
Pears are another terrific fruit in season in November and have a subtle sweetness and a satisfying texture. Varieties like Bartlett and Bosc are at their juiciest and most flavorful during this time. Their tender flesh pairs wonderfully with cheeses, makes for a tasty addition to salads, or can be savored on its own for a delightful dessert. Try making a warm pear crisp and topping it with vanilla ice cream or homemade whipped cream for a delicious Fall treat!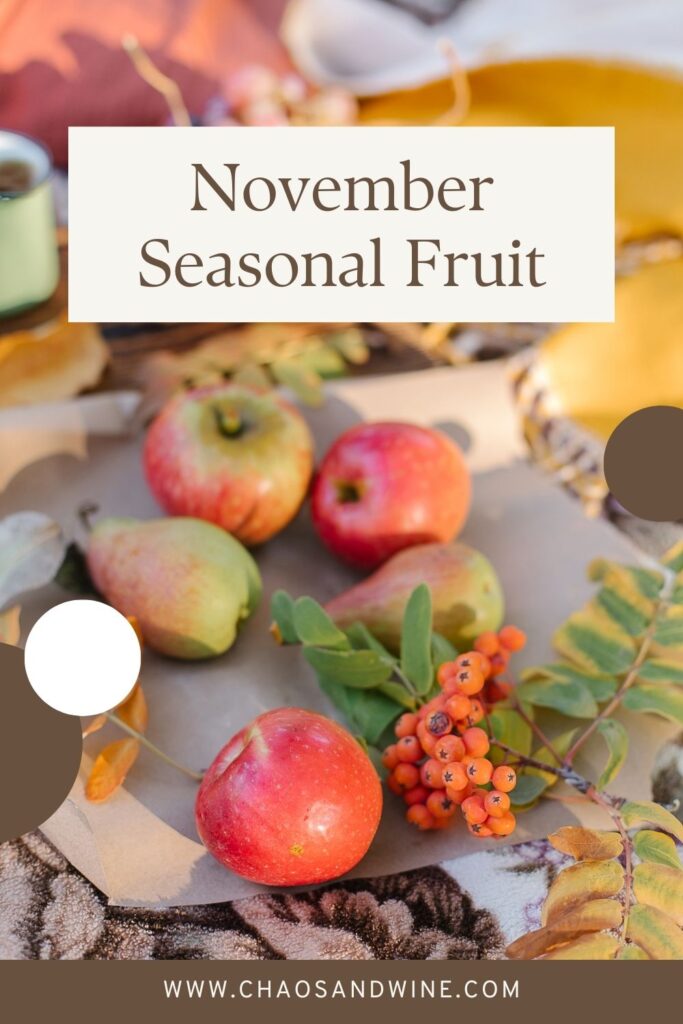 Too busy to make this right now? Pin for later to your favorite Pinterest Board!
Pears poached in red wine with cinnamon and cloves is a dessert that is elegant and sure to impress your guests.
3. Cranberries: Tangy and Tart
Cranberries, November's seasonal headliners, make their grand entrance just in time for the Thanksgiving festivities. With a distinctive tangy and tart flavor, they earn a top spot in sauces, relishes, and holiday desserts. These petite, ruby-red treasures are brimming with antioxidants, making them a welcome boost for your diet, according to US Cranberries!
For your Thanksgiving feast, whip up a homemade cranberry sauce that'll add a burst of flavor to your meal. If you're feeling adventurous, why not try your hand at crafting some cranberry muffins, perfect for a delightful breakfast treat? And don't forget, cranberries play a starring role in my Cranberry Orange Pork Tenderloin recipe as well.
Here's a handy tip: Cranberries freeze like a dream, so go ahead and stock up. That way, you can savor their zesty goodness all through those chilly winter months!
4. Persimmons: A Unique Fall Delight
In November, you'll discover one of the most unique seasonal treats: persimmons, a radiant orange fruit that's truly something special. Persimmons have two main varities, Fuyu and Hachiya. Fuyu persimmons bring sweetness and a crisp texture, just like an apple when they're still firm. On the flip side, Hachiya persimmons need that perfect ripeness and softness to truly delight your taste buds. I hope you enjoy exploring the delicious world of persimmons.
Slice Fuyu persimmons into salads for a burst of sweetness or bake them into a delicious persimmon bread. Hachiya persimmons can be pureed and used in baking to add a luscious and unique flavor to cakes and cookies. If you need some great ideas for using persimmons check out this.
5. Pomegranates: Jewels of Antioxidants
Pomegranates, often called the "jewels of antioxidants," are in season from October through January, with their peak in November. These vibrant, ruby-red fruits are packed with vitamins, minerals, and antioxidants, making them a true nutritional powerhouse according to Healthline.
Getting those juicy arils out of a pomegranate might look like a bit of a challenge, but trust me, it's totally worth it! Once you've conquered that task, you can toss them into salads, mix them with yogurt, or sprinkle them on your favorite desserts for a delightful explosion of sweet-tart goodness and a healthy boost.
If you are in the mood for a refreshing and nutritious drink, try juicing those pomegranates. They look gorgeous in a variety of holiday cocktails as well like this pomegranate martini!
6. Citrus Fruits: Brightening Up Your November
Citrus fruits like oranges, grapefruits, and tangerines may not be the first to come to mind when you think of November, but they're at their prime during this time of year. These fruits bring a burst of brightness and zest to the otherwise earthy and comforting flavors of the season.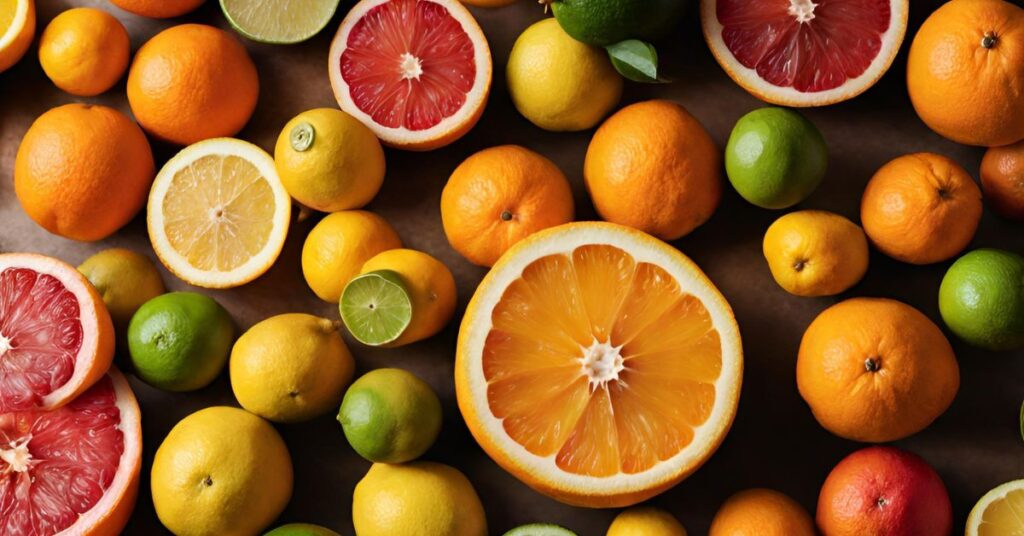 Two easy ways to get a burst of citrus in your day are to have a glass of freshly squeezed orange juice or indulge in a juicy grapefruit for a healthy snack. I use them in a variety of recipes as well – lime juice in my carne asada marinade and lemons in my cedar planked salmon! Citrus fruits are not only delicious but also high in vitamin C, which can help boost your immune system as the weather cools down.
7. Kiwi: A Tropical Surprise
Kiwi, often associated with warmer climates, reaches its peak in November. Kiwi, known for its eye-catching vibrant green flesh and sprinkling of black seeds, not only adds a pop of beauty but is also packed with vitamin C, fiber, and a host of other essential nutrients.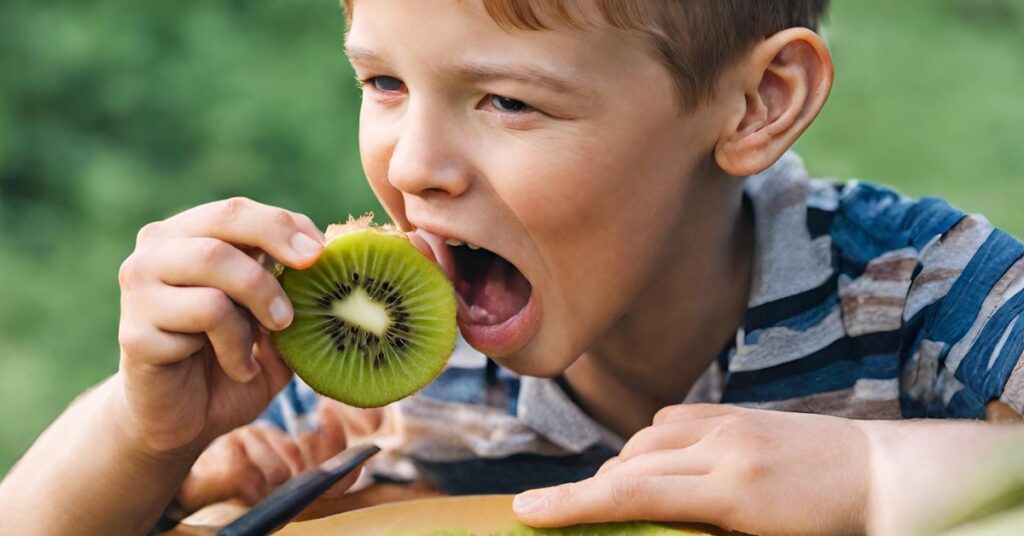 Two simple ideas to incorporate kiwi into your day are to slice kiwi into a fruit salad for a refreshing twist, or simply peel and enjoy them on their own. My kids love helping to peel kiwi and enjoy eating them as a snack anytime I have them around. They're also a fantastic addition to smoothies, providing a unique tartness and a beautiful green hue.
8. Grapes: Harvest Time Delights
The perfect addition to your Fall fruit bowl, grapes are at their sweetest and juiciest is in November. Whether you prefer red, green, or black grapes, they're all readily available and bursting with flavor during this time. In my house a big bowl of fresh grapes disappears within a day!
Grapes can be a delicious and convenient snack. You can freeze them for a refreshing and healthy alternative to candy or use them to create your own homemade raisins by dehydrating them in the oven.
Conclusion on What Fruit is in Season in November
In November, the transition from the vibrant colors of autumn to the cozy comforts of winter is mirrored in the fruits that grace our tables. Apples, pears, cranberries, persimmons, pomegranates, citrus fruits, kiwi, and grapes are the stars of the season, each offering its own unique flavors and health benefits.
As a mom and as someone who loves fresh fruit, I encourage you to explore the abundance of November's harvest. There is a wide variety of fruit in season in November! Whether you incorporate these fruits into your favorite recipes, create new culinary delights, or simply savor them in their natural glory, you'll be treating yourself to the best that this colorful and flavorful month has to offer. I highly encourage you to go to your local farmer's market and explore the seasonal fruits available in November!