If you're looking for some new Blackstone recipes to add to your repertoire, you're in luck. I've rounded up some of the best recipes to make on the Blackstone!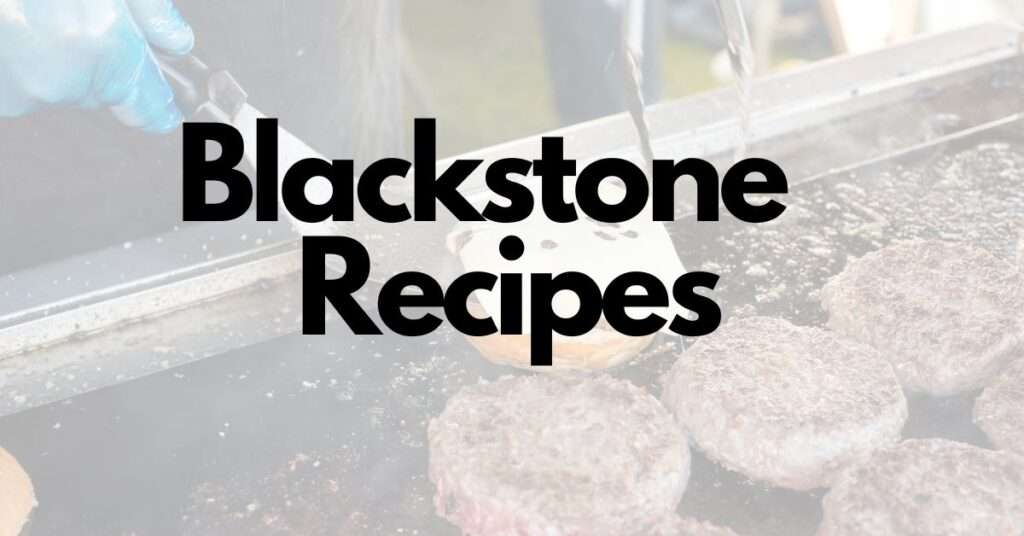 This page contains affiliate links. If you choose to purchase after clicking a link, I may receive a commission at no extra cost to you. For more information please read my full affiliate disclosure.
When it comes to cooking dinner when we're camping, I often turn to my trusty Blackstone griddle. Whether I'm in the mood for hibachi, hash browns, or even Smash Burgers, my Blackstone never fails to deliver delicious results. With its large cooking surface and even heat distribution, it's the perfect tool for whipping up a variety of Blackstone recipes.
Understanding Blackstone Griddles
Being an outdoor cooking enthusiast and a frequent camper, I couldn't wait to make the Blackstone griddle a prized possession in my cooking arsenal. If you're new to cooking on a griddle, it's important to understand the unique features and benefits of a Blackstone griddle.
Blackstone griddles are known for their versatility. You can cook a wide variety of foods on a griddle, from amazing Blackstone breakfasts and to delicious Blackstone dinner recipes. The flat surface of the griddle allows for even cooking and precise temperature control.
Another advantage of cooking on a Blackstone griddle is the ability to cook for a crowd. With a large cooking surface, you can cook multiple items at once, making it perfect for family gatherings or backyard barbecues. This is perhaps the best advantage for me since I cook for a large family including my starving teenage boys!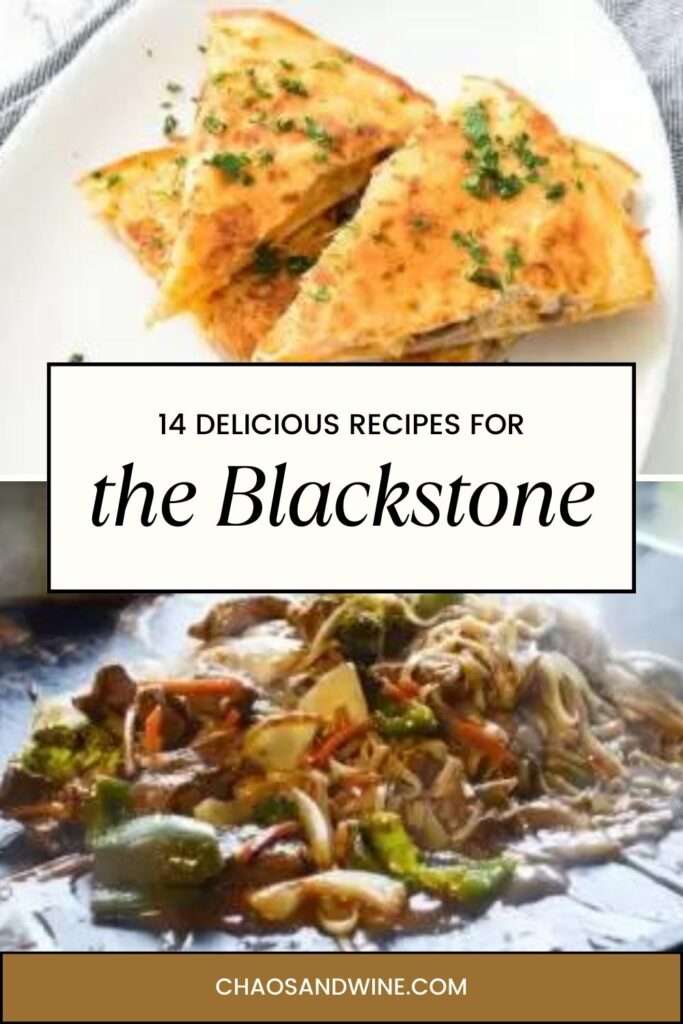 Too busy to make this right now? Pin for later to your favorite Pinterest Board!
When it comes to maintenance, Blackstone griddles are relatively easy to clean. The flat surface of the griddle makes it easy to wipe down with a damp cloth or scraper. Additionally, the griddle top is removable, making it easy to clean the grease tray and other hard-to-reach areas.
One thing to keep in mind when using a Blackstone griddle is that it can get very hot, so it's important to use caution when cooking. Always use heat-resistant gloves and utensils to avoid burns.
Overall, a Blackstone griddle is a great investment for anyone who loves outdoor cooking. Its versatility, large cooking surface, and easy maintenance make it a must-have for any backyard chef.
Elevate your outdoor cooking game with these incredible Blackstone recipes. From juicy steaks to flavorful seafood, this collection has something for everyone.
Blackstone Recipes – Final Thoughts
With a little practice, you can master the art of cooking on a Blackstone griddle and making these delicious Blackstone recipes in no time. You can also find a ton of Blackstone recipes on the Blackstone website as well! If you love cooking outdoors, be sure to check out my ultimate guide to walking desserts and this collection of walking recipes!