If you are wondering what the best side dishes for beef stroganoff are you have come to the right place! You will find the best sides to serve with beef stroganoff here!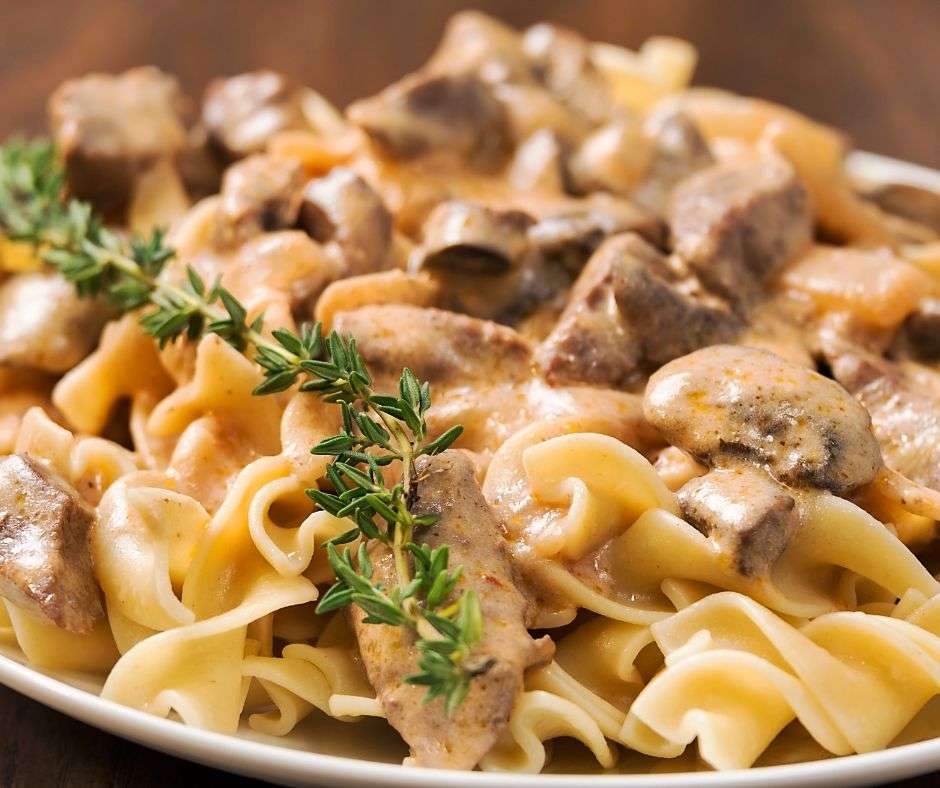 This page contains affiliate links. If you choose to purchase after clicking a link, I may receive a commission at no extra cost to you. For more information please read my full affiliate disclosure.
What is Beef Stroganoff?
We love beef stroganoff around here and there are many recipes out there. My personal favorite is Carlsbad Cravings Beef Stroganoff recipe! I make this quite a bit and my whole family loves it! It's a crock pot recipe, which I love as it's great for those busy weeknights!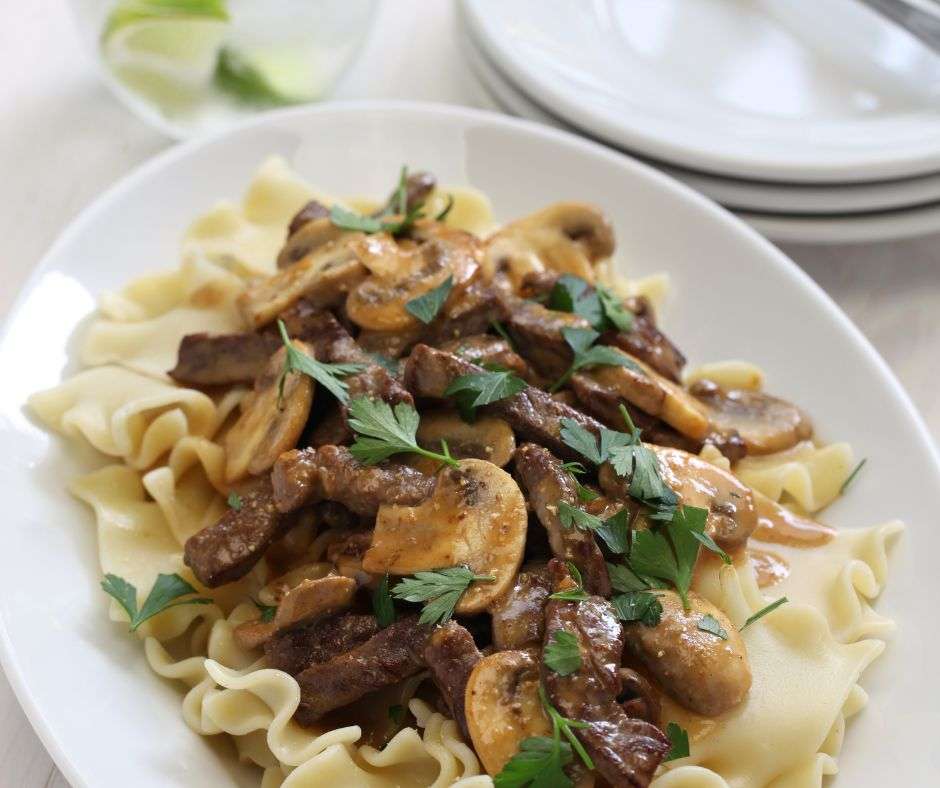 However, if you're not familiar with beef stroganoff it is a classic dish made with sautéed pieces of beef cooked in a creamy mushroom sauce. Typical side dishes for beef stroganoff are egg noodles or rice. It's a popular comfort food that originated in Russia but has become a popular meal worldwide. The sauce usually contains sour cream, beef broth, and seasonings like garlic and paprika, and sometimes white wine. A delicious and hearty meal, it's perfect for those colder days or anytime you're craving something warm and comforting.
However, I was stumped as to what the best side dishes for beef stroganoff were, but I did a little research and rounded up our family favorites!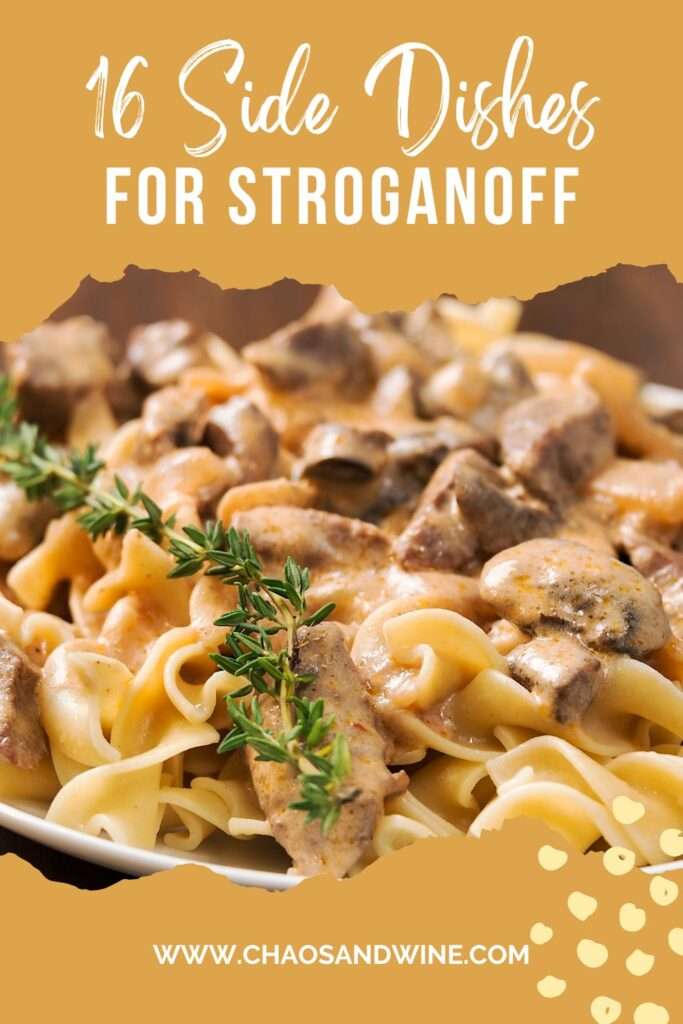 Too busy to make this right now? Pin for later to your favorite Pinterest Board!
You might also like…
Sides Dishes for French Dip Sandwiches
Sides Dishes for Beef Stroganoff
You've come to the right place if you're wondering what to serve with beef stroganoff! You'll find the perfect side dish here!
Final Thoughts on Beef Stroganoff Side Dishes
There are plenty of side dishes to choose from when pairing with beef stroganoff. Whether you prefer something light like a fresh salad or something more hearty like roasted potatoes, the possibilities are endless. Don't be afraid to get creative and try different combinations to find your perfect match. Remember, the key is to have fun and enjoy the meal with family and friends!