There is nothing better and more comforting than a big ol' bowl of chili on a chilly day! While chili is a meal in itself having a few side dishes to serve with chili will make it feel like a complete meal!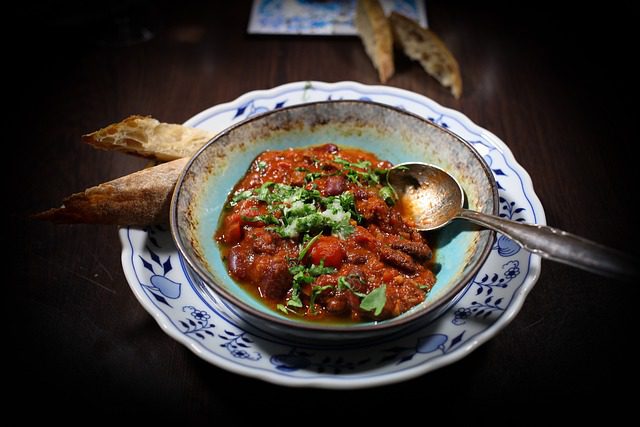 This page contains affiliate links. If you choose to purchase after clicking a link, I may receive a commission at no extra cost to you. For more information please read my full affiliate disclosure.
Chili is a popular dish in many parts of the world, especially in the United States where it's often associated with Tex-Mex cuisine. A hearty and filling meal that is perfect for cold weather or for a satisfying dinner after a long day.
Chili can be customized to suit individual tastes, with some people preferring it extra spicy while others like it milder. I like mine spicy but with kids I usually go with mild. It is also highly customizable for a variety of diets including vegetarian and don't worry I've included a few sides for special diets as well!
Overall, chili is a delicious and comforting dish that's perfect for a cozy night in or for feeding a crowd at a party or gathering.
What to Serve with Chili?
You're probably wondering what you could serve with chili and I've got you covered. I love making my smoked chili and serving it with a variety of toppings such as shredded cheese, diced raw onion, tortilla or corn chips and fresh chopped cilantro but I also love adding a side dish as well.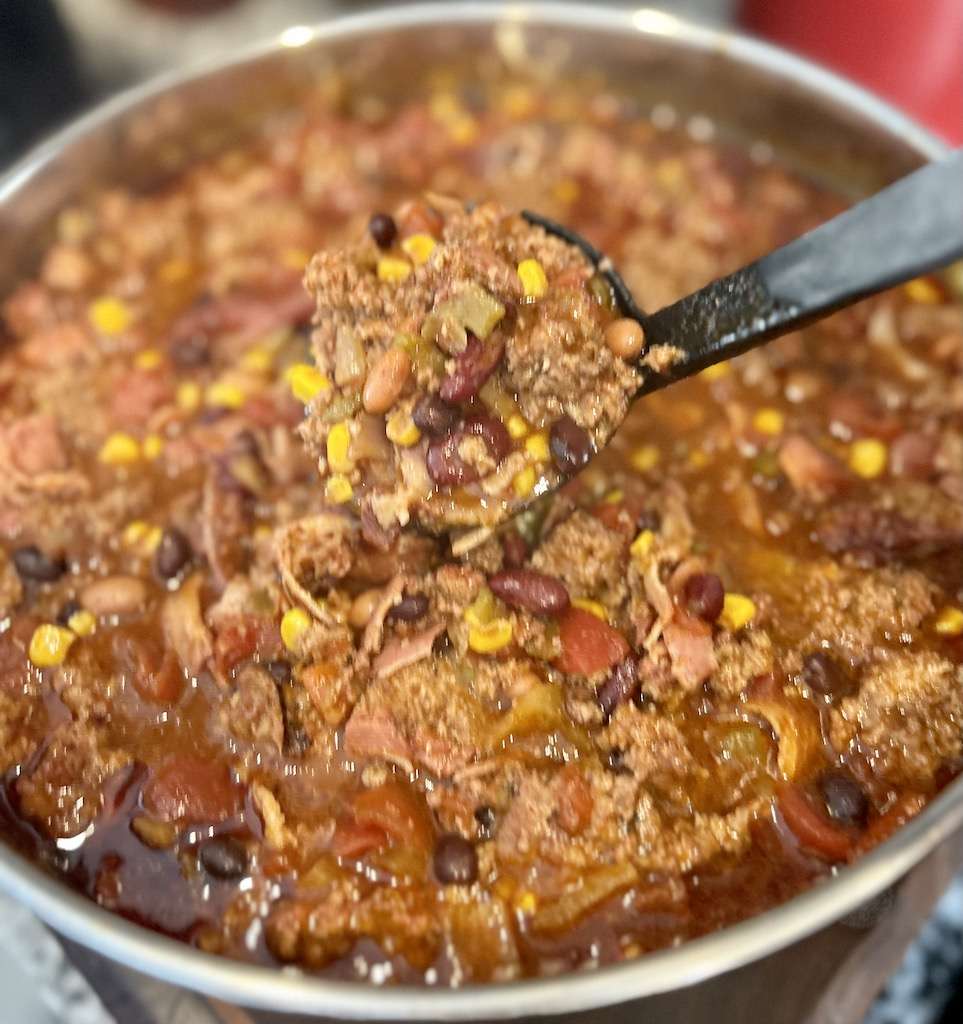 There are so many great side dishes to serve with chili such as cornbread, corn chips, Mexican corn and many more! These recipes are also great side dishes for white chicken chili as well!
If you're wondering what goes with chili, here are some of the best side dishes to serve with chili!
You might also like…
What to Serve with French Dip Sandwiches
Over the Top Chili (Smoked Chili)
What to do with Leftover Chili
Sides Dishes to Serve with Chili
Serve these delicious side dishes with your favorite chili recipe or try my amazing smoked chili recipes!
Final Thoughts on What Goes with Chili
So there you have it! A list of delicious and easy side dishes to serve with chili. Whether you're hosting a big game day party or just looking for a comforting meal on a chilly night, these options are sure to satisfy.
From cornbread to potato chips, from guacamole to sour cream, the possibilities are endless. So go ahead and experiment with different combinations until you find your perfect match. And most importantly, don't forget to enjoy every bite!