I love a glass of wine while I make dinner and it's even better when a little of that delicious wine ends up in our dinner!
It's usually the least chaotic time in this house since everyone is busy with after-school activities so just like getting up early before everyone else to enjoy a hot cup of coffee, a glass of wine while making dinner is perfect! However, I love adding a splash of wine to my recipes to create something truly special!
This page contains affiliate links. If you choose to purchase after clicking a link, I may receive a commission at no extra cost to you. For more information please read my full affiliate disclosure.
From dinner to dessert, there's always a delicious way to finish a bottle of wine (as if you really need a way to finish a bottle)! Check out these amazing recipes made with wine!
Cooking with Wine
Cooking with wine is a great way to add flavor to a dish! However, if you're new to cooking with wine don't be intimidated! Recipes made with wine can be seriously complicated or super easy. The recipes below range in difficulty and even include a few easy week-night meals made in a crockpot or Instant Pot!
Make sure you're choosing the right type of wine for your dish though!
A dry white wine, such as a Sauvignon Blanc, is perfect for lighter dishes such as fish and chicken.
A dry red wine, such as a Cabernet Sauvignon or Merlot, goes great with heavier dishes such as steak or lasagna. Once you have the right type of wine add a little wine in your glass and a little in the pan to deglaze it or add a few splashes to a sauce or stew.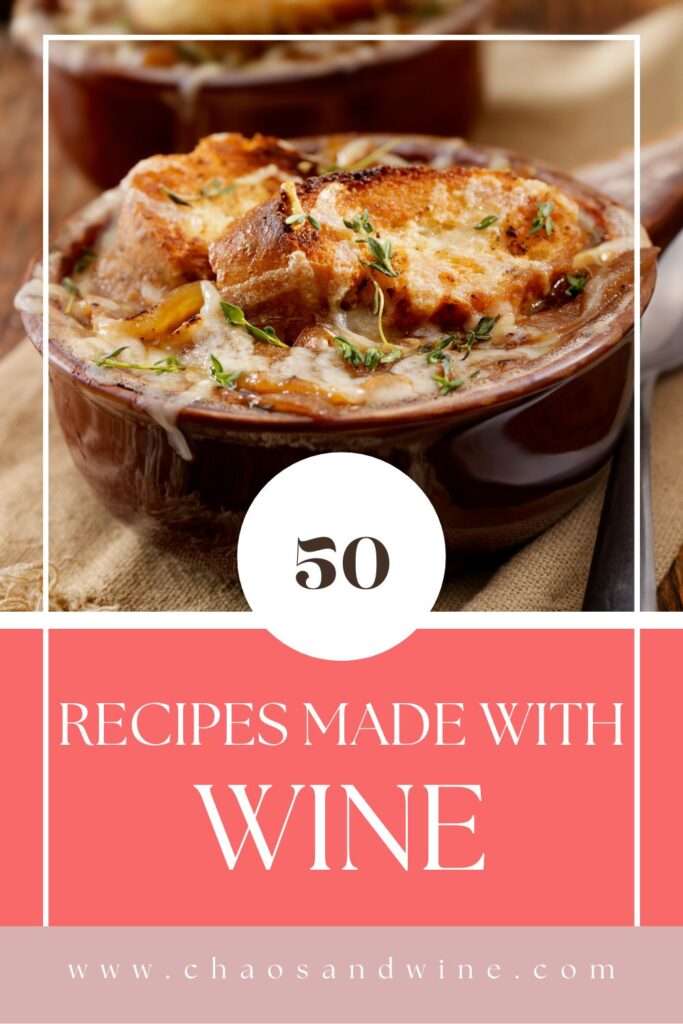 Too busy to make this right now? Pin for later to your favorite Pinterest Board!
Or get fancy and try a Tempranillo wine, a dry, full bodied wine that pairs well with Tapas! Learn more Tempranillo wine pairings here.
From dinner to desserts, vegan to meat-eaters wine can be used to enhance almost any type of dish!
Just remember to never cook with wine you wouldn't drink!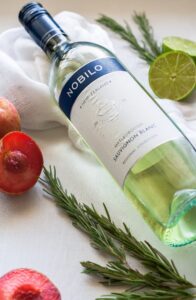 So crack open that bottle of wine, pour yourself and glass, and get inspired by these recipes made with wine!
Recipes with Wine as an Ingredient
Cooking with wine can be a great way to add flavor to a dish! Try these amazing recipes that are made with wine!
Do you enjoy cooking with wine?