With 4 boys running around my home, Star Wars has been a theme that remains consistent! We love pairing food with movie nights so I rounded up some of the top Star Wars recipes to make at home.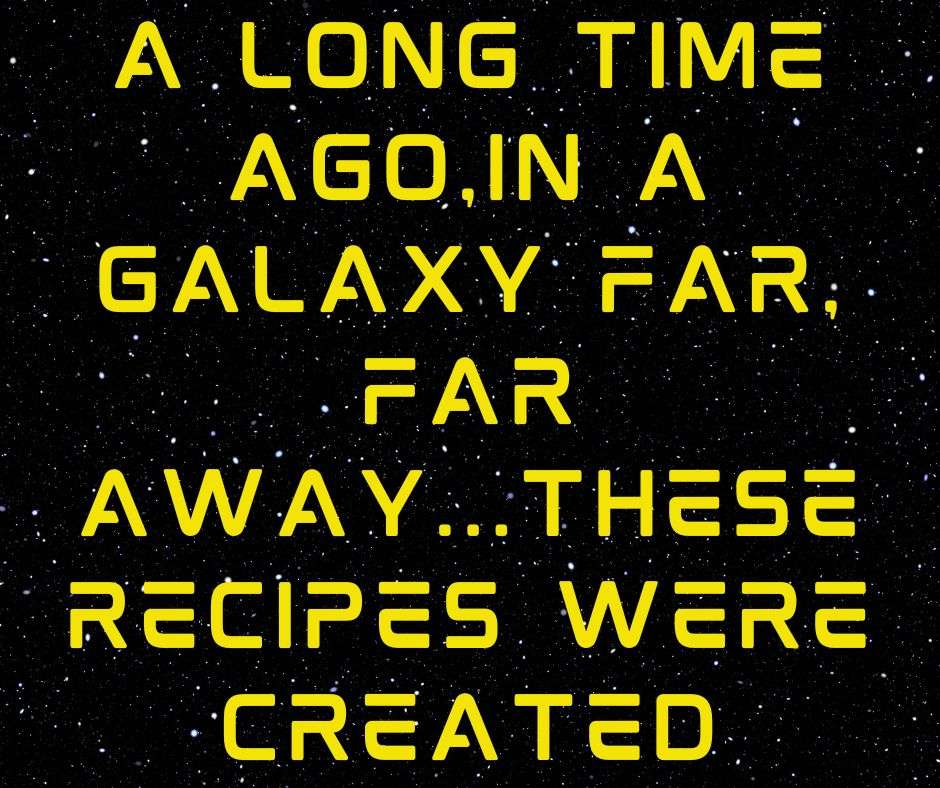 This page contains affiliate links. If you choose to purchase after clicking a link, I may receive a commission at no extra cost to you. For more information please read my full affiliate disclosure.
My youngest son is currently going through what I refer to as the Star Wars phase. He watches all the Star Wars movies, listens to the soundtrack, and he even listened to the audiobook of Who is George Lucas. He also loves to cook so I wanted to find some fun Star Wars recipes to make with him!
If you've got a Star Wars fan or you are one yourself check out these amazing Star Wars recipes including treats, drinks, appetizers and more! Plus they're perfect May the Fourth recipes or for a Star Wars-themed birthday party!
You might also like…
All of these recipes come from a galaxy far far away!
Whether you're a die-hard Star Wars fan or simply someone who loves good food, this Star Wars recipe collection is sure to satisfy your cravings. From blue milk to Wookiee cookies and everything in between, these recipes are easy to follow and perfect for any occasion. So why not gather some friends, pop in a movie, and whip up some delicious treats from a galaxy far, far away? May the force be with you!
Star Wars Recipes Pin For Later