From classic spritzes to unique twists, these five limoncello cocktail recipes are the best of the best. Get ready to sip and savor all summer long.
I love a good spiked drink and limoncello drinks are some of the best on a hot summers day! You'll love these refreshing and delicious drinks whether your hanging out on your patio or having a backyard barbecue with friends!
This page contains affiliate links. If you choose to purchase after clicking a link, I may receive a commission at no extra cost to you. For more information please read my full affiliate disclosure.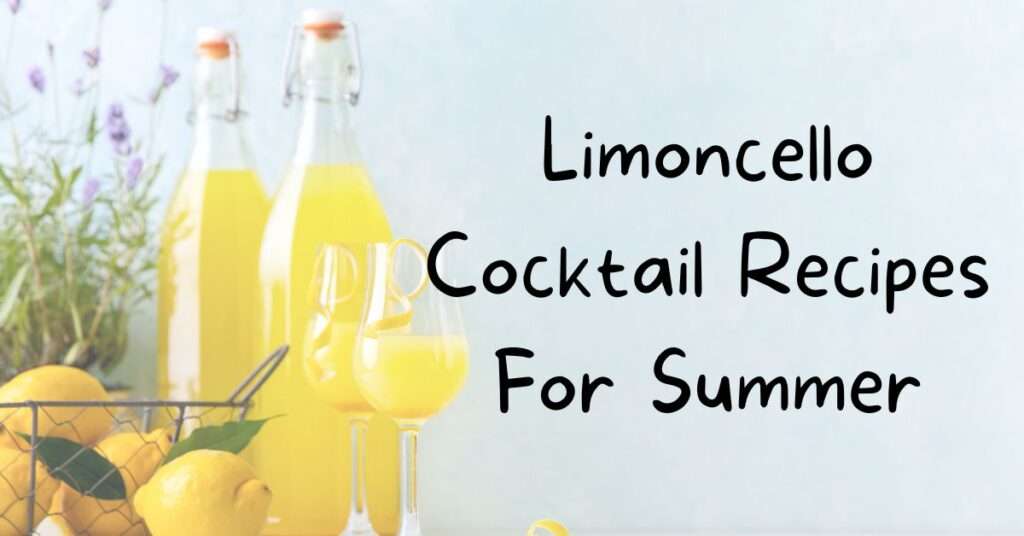 What is Limoncello?
I love limoncello and if you haven't tried it you really should as it's delicious alone! Adding it to my refreshing limoncello strawberry lemonade and these amazing limoncello drinks just takes it to another level!
An Italian liqueur made from lemon zest, alcohol, sugar, and water, limoncello is usually served chilled after a meal to aid digestion. Known for its bright yellow color it has a sweet, citrusy, tart flavor and a smooth and refreshing taste.
You can find limoncello in most local liqueur stores. Cocktails with limoncello are delicious and refreshing on a hot summer day!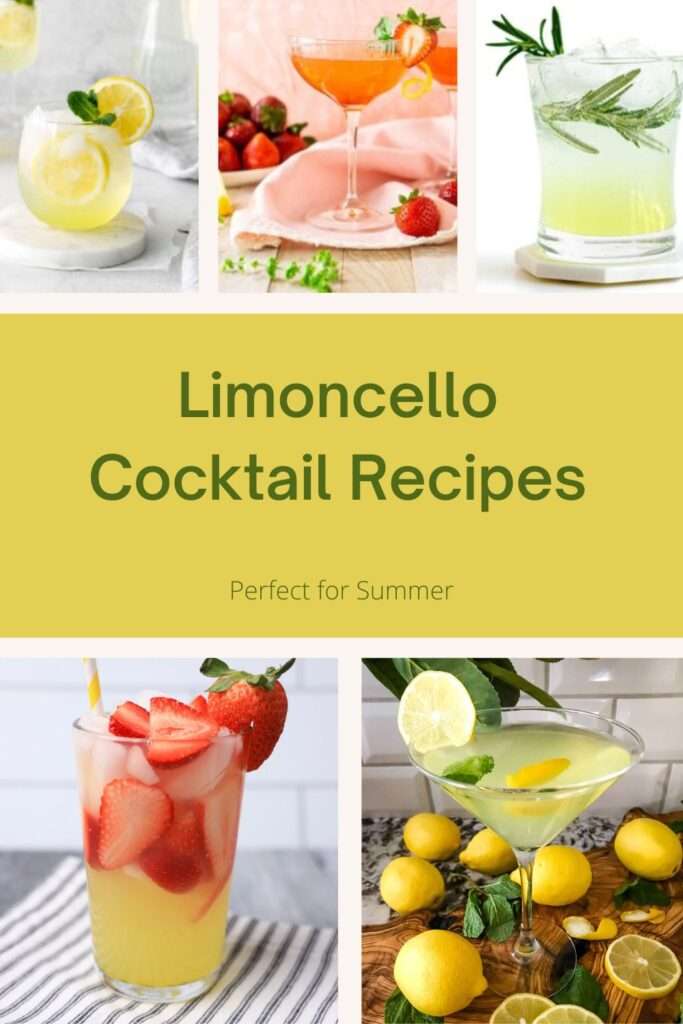 Too busy to make this right now? Pin for later to your favorite Pinterest Board!
How to Drink Limoncello
Limoncello is typically served chilled as an after-dinner digestif, but it can also be used in these limoncello cocktails. While it is possible to drink limoncello straight, it is usually too sweet and strong for most people's taste buds. It is best enjoyed in small sips, either on its own or mixed with other ingredients such as in these delicious limoncello drinks.
Limoncello Cocktail Recipes
If you're a fan of the sweet and tangy taste of limoncello, you'll love these cocktail recipes that showcase the delicious liqueur. From refreshing spritzes to creative twists, these drinks are perfect for sipping on a hot summer day. Get ready to impress your guests with these tasty and easy-to-make cocktails.
Final Thoughts on Limoncello Drinks
Limoncello cocktail recipes are a fantastic way to bring a little extra pizzazz to your drink game! Whether you're a seasoned mixologist or just looking for a fun new recipe to try, the bright and zesty flavors of Limoncello are sure to impress. From classic drinks like Limoncello Spritz to creative new concoctions like Strawberry Limoncello Lemonade, there's no shortage of ways to incorporate this delicious liqueur into your cocktails. So shake things up a bit and give one of these Limoncello cocktail recipes a try? Cheers to your next happy hour!