Do you ever find yourself with a big pot of leftover chili and wonder what to do with it? There are plenty of creative and delicious ways to repurpose those chili leftovers into new meals that will have your family asking for seconds.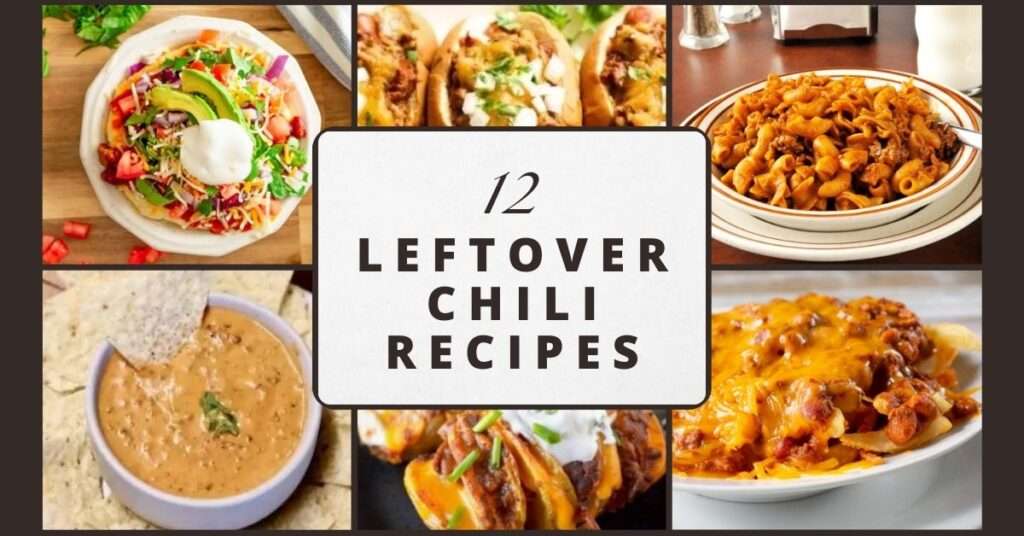 This page contains affiliate links. If you choose to purchase after clicking a link, I may receive a commission at no extra cost to you. For more information please read my full affiliate disclosure.
From chili cheese dogs to chili cheese fries, we've got some mouthwatering leftover chili recipes that will make you excited for the next time you have leftover chili on hand.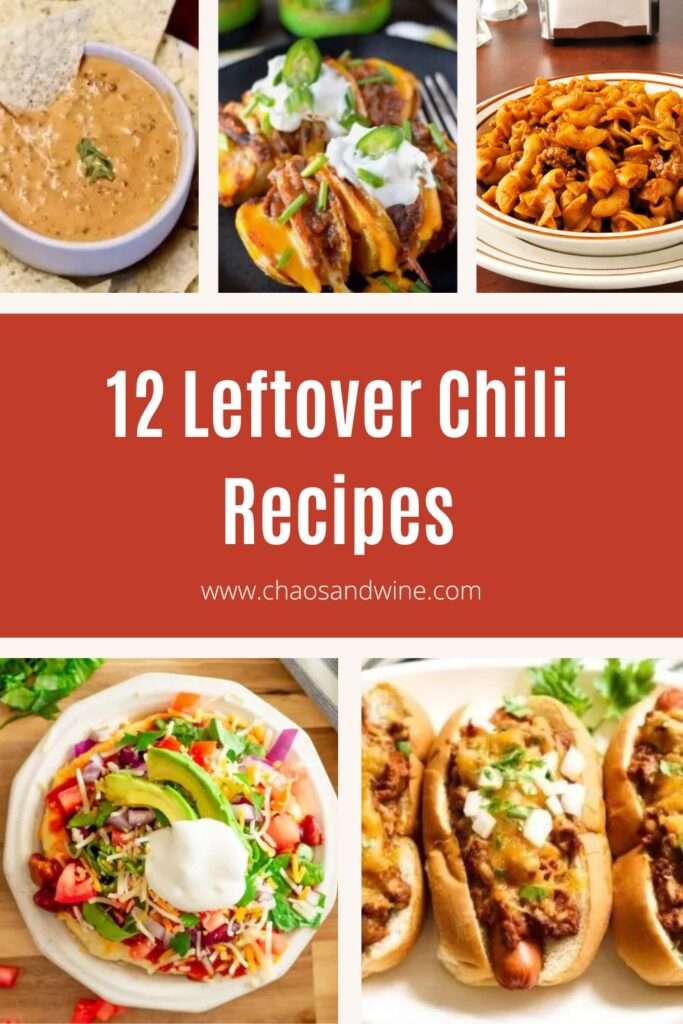 Too busy to make this right now? Pin for later to your favorite Pinterest Board!
We love making a big ol' pot of smoked chili or smoked green chili around here and depending on how many people I have over that night for dinner I may or may not have quite a bit of leftover chili! However, these delicious recipes can transform that chili into new creative meals that will ensure your family doesn't get tired of eating chili "again!"
Try these delicious and creative leftover chili recipes next time you make a big ol' pot of chili!
Photo Credit: cookathomemom.com
Make these ultra-satisfying chili-stuffed potato skins for dinner, appetizer, or any time! They're a huge crowd-pleaser and oh-so easy to make!
Photo Credit: homanathome.com
Tender and delicious fry bread topped with leftover chili and your favorite toppings!
Photo Credit: www.missinthekitchen.com
Chili Cheese Dip is a 3-ingredient appetizer that is perfect for leftover chili. It's quick and easy and makes the best appetizer.
Photo Credit: www.joyousapron.com
Make this delicious Chili Cheese Dog using leftover chili! Hot dogs are topped with chunky chili, cheese, and diced onions. An all-American favorite!
Photo Credit: dinnersdonequick.com
Turn your leftover chili into these easy chili cheese fries, made perfectly in the air fryer. With just 3 ingredients it's a simple yet delicious way to use up your leftovers!
Photo Credit: www.fabfood4all.co.uk
Chili Pancake Stack is a delicious baked stack of coriander (cilantro) flavored pancakes layered with leftover beef chili, a layer of melted cheese, and jalapenos.
Photo Credit: butteryourbiscuit.com
Chili Cheese Hasselback Stuffed Potatoes are mouthwatering! Perfectly roasted with layers of cheesy goodness, and loaded with homemade chili, this dish will have you reaching for seconds.
Photo Credit: bluesbestlife.com
Need an easy dinner idea to use up leftover chili? A cornbread chili casserole is a quick dinner and a delicious way to use up those leftovers. The spicy chili and the sweet homemade cornbread are an amazing combination!
Photo Credit: savingtalents.com
Looking for an easy dinner recipe that children will love? Give this simple Silly Chili Macaroni a try! It's a favorite of kids and adults alike, and it's easy to customize!
Photo Credit: thegiftedgabber.com
Leftover chili makes a fantastic topping for frozen tamales!
Photo Credit: entirelyelizabeth.com
This is the easiest Chili Cheese Nachos recipe! They are piled high with crunchy tortilla chips, leftover chili, gooey cheese sauce, sour cream, and fresh vegetables.
Photo Credit: temeculablogs.com
If you love stuffed peppers, try this unique twist on a classic dish!
Leftover chili is a versatile and delicious ingredient that can be used in a myriad of ways. From classic chili mac to chili cheese fries, the possibilities are endless. Don't let your leftovers go to waste – get creative and experiment with these great leftover chili recipes. Who knows, you may discover a new family favorite! So the next time you make a big batch of chili, don't forget to save some for later – it might just inspire your next culinary masterpiece. Happy cooking!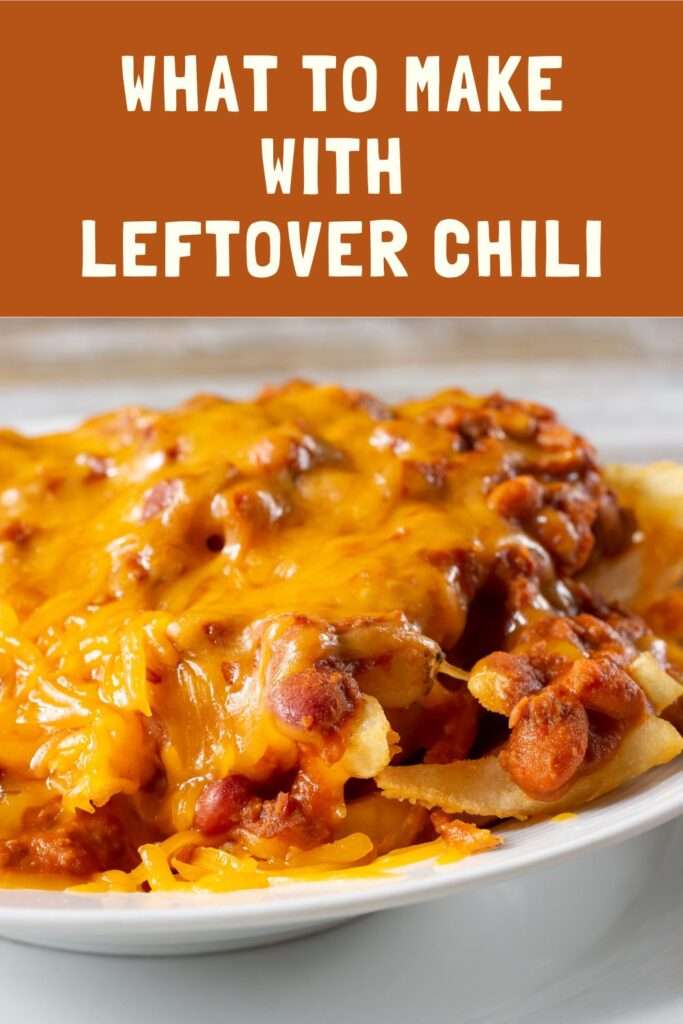 Now You Know What to do with Leftover Chili
Now that you have some great ideas about what to do with leftover chili, grab your favorite chili recipes and get cooking! You don't have to worry if there's leftover chili, you've got plenty of ideas on what to make with it!