I don't know about you but deciding what side dishes to make to go with My Favorite Turkey Recipe is sometimes a struggle. I absolutely hate doing the same thing over and over again. I decided to create a list of the Top 13 Thanksgiving side dishes to try!
As a food lover, I am excited to explore the world of Thanksgiving side dishes and discover new recipes to add to my repertoire. From classic dishes to modern twists, there are endless possibilities to make your Thanksgiving meal unforgettable.
This page contains affiliate links. If you choose to purchase after clicking a link, I may receive a commission at no extra cost to you. For more information please read my full affiliate disclosure.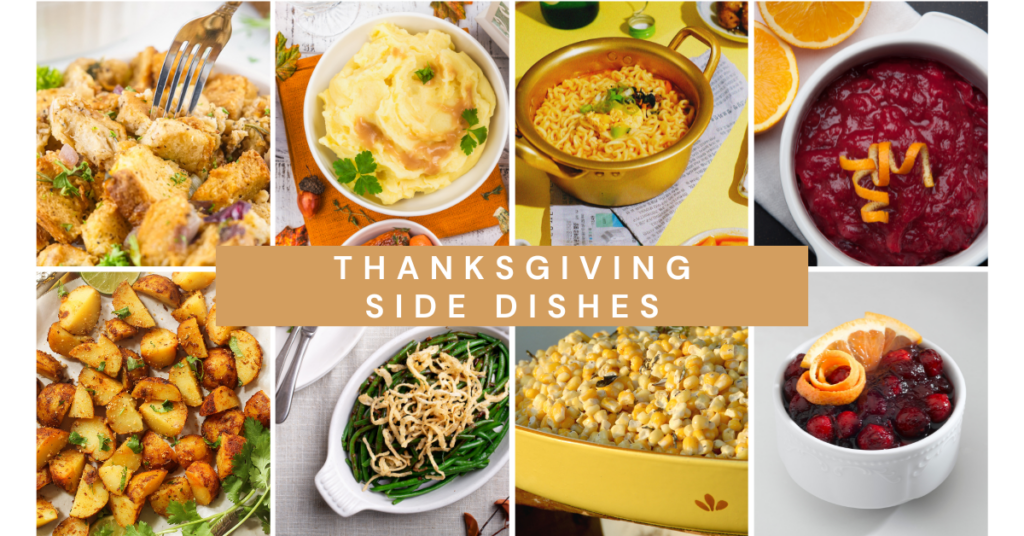 Understanding Thanksgiving Side Dishes
When it comes to Thanksgiving, the main dish is usually a turkey, but the real star of the show is the side dishes. Over the years, I've cooked and tasted many Thanksgiving side dishes. Let me take a moment to tell you some things I've learned about Thanksgiving side dishes.
Side dishes for Thanksgiving can be divided into three main categories: starches, vegetables, and sauces. Starches are usually in the form of potatoes, stuffing, or bread. Vegetables can be anything from green beans to Brussels sprouts. Sauces are typically made from cranberries or gravy.
One important thing to keep in mind when choosing side dishes is to make sure they complement the flavors of the turkey. For example, if you have a savory turkey, you may want to pair it with a sweet cranberry sauce. However, if you have a mild turkey, you may want to pair it with bold stuffing.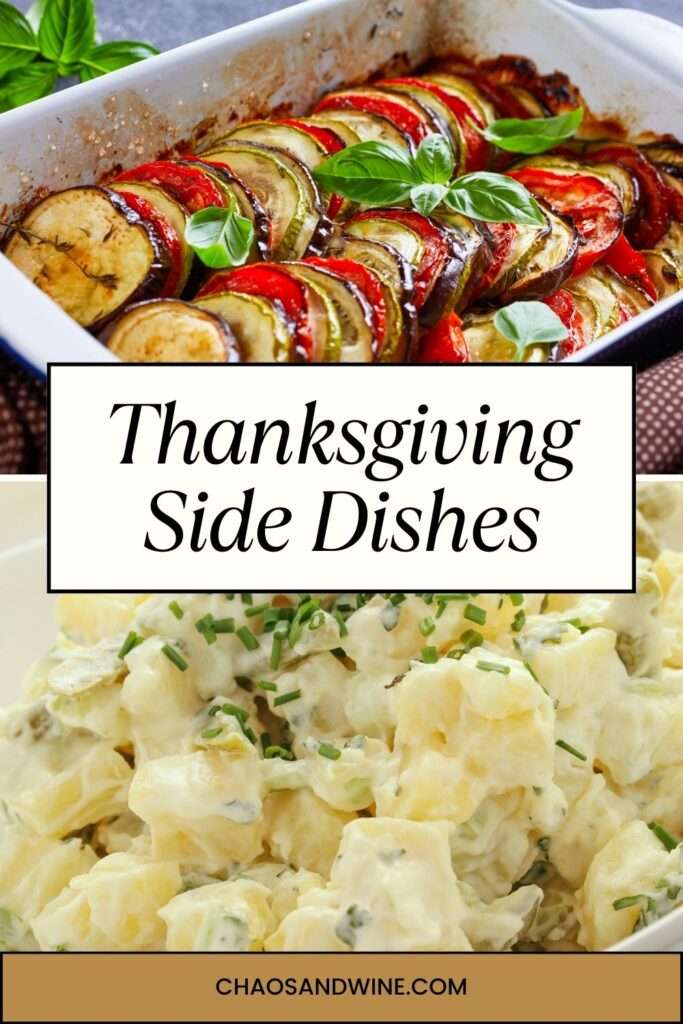 Too busy to make this right now? Pin for later to your favorite Pinterest Board!
Another thing to consider when choosing side dishes is the cooking method. Some side dishes can be made ahead of time, while others need to be cooked at the last minute. It's important to plan your menu accordingly to make sure everything is ready at the same time. You don't want to have 6 dishes that require baking and only 3 fit in your oven!
Finally, don't be afraid to get creative with your side dishes. Try new recipes, experiment with different ingredients, and have fun with them. After all, Thanksgiving is all about spending time with loved ones and enjoying delicious food.
I hope you love these suggestions for side dishes and found the perfect dish to accompany your Thanksgiving feast! Don't forget to check out My Favorite Turkey Recipe!
Do you have a favorite side dish for Thanksgiving? Let me know in the comments!