Hosting an under-the-sea birthday party for your little mermaid? Check out these adorable mermaid cookie recipes that will make her the happiest mermaid of them all!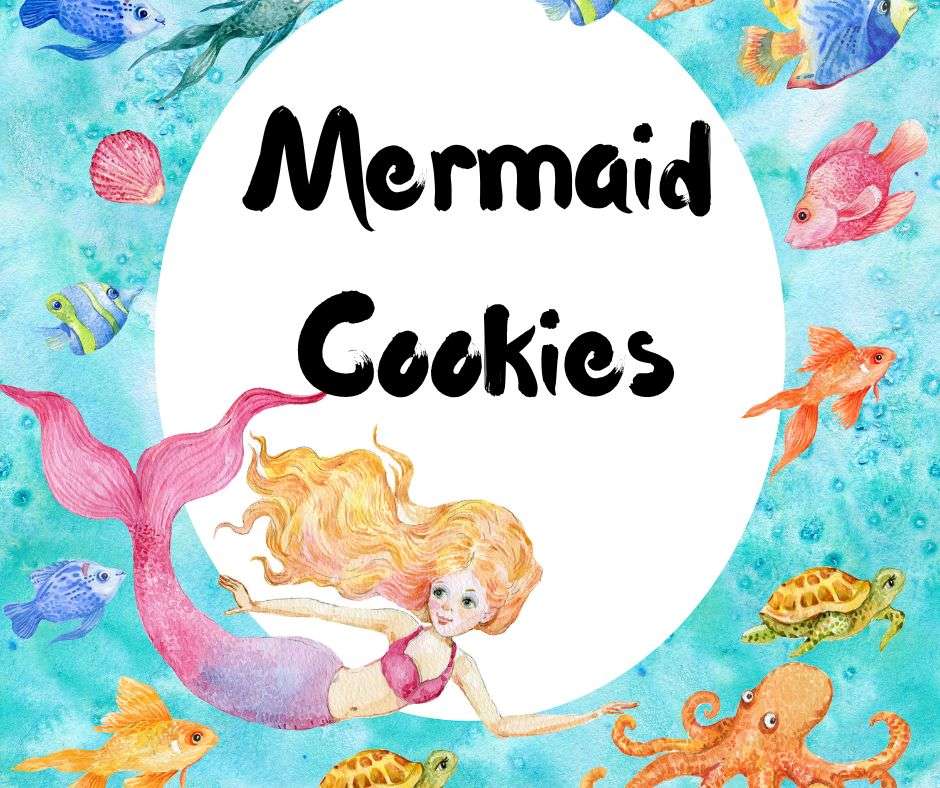 This page contains affiliate links. If you choose to purchase after clicking a link, I may receive a commission at no extra cost to you. For more information please read my full affiliate disclosure.
I think everyone goes through a mermaid phase at one point. I remember watching The Little Mermaid and wishing I could live under the sea and be a mermaid. My mother frequently called me a fish as I loved being in the water and swimming in the sea. I'm still a beach-loving gal so perhaps I'm part mermaid after all!
Either way, I love all of these beautiful and adorable mermaid cookie recipes that will delight mermaid fans of all ages!
Suggested Items to Make Mermaid Cookies
Several of the mermaid cookie recipes listed below require a few extra supplies to make.
Too busy to make this right now? Pin for later to your favorite Pinterest Board!
You might also like…
Whether your throwing a mermaid themed party or an under-the-sea birthday party you'll want to make some of these delicious and adorable mermaid themed cookies!
Where to Buy Mermaid Cookies
Don't worry if you don't want to make your own mermaid-themed cookies, there are plenty of amazing options to purchase mermaid cookies including personalized cookies!
Etsy has an excellent selection of mermaid cookies with several options to personalize these adorable cookies!
Amazon also offers a selection of mermaid-themed cookies but does not offer homemade or personalization.
Final Thoughts
Mermaid cookies are the perfect treat for anyone looking to add a little bit of magic and whimsy to their desserts. With their vibrant colors and ocean-inspired designs, these cookies are sure to impress at any party or gathering. Whether you're a seasoned baker or just starting out, there's a mermaid cookie recipe out there that will suit your taste and skill level. So why not dive into the world of mermaid baking and see what kind of under-the-sea delights you can create?