If you're looking for a refreshing treat that's both healthy and satisfying, you've come to the right place. Whether you're cutting back on sugar or simply want to enjoy guilt-free indulgence, these sugar free popsicle recipes are perfect for all popsicle enthusiasts. Get ready to satisfy your sweet tooth without the added sugar. Let's dive into the world of flavorful and refreshing sugar-free popsicles!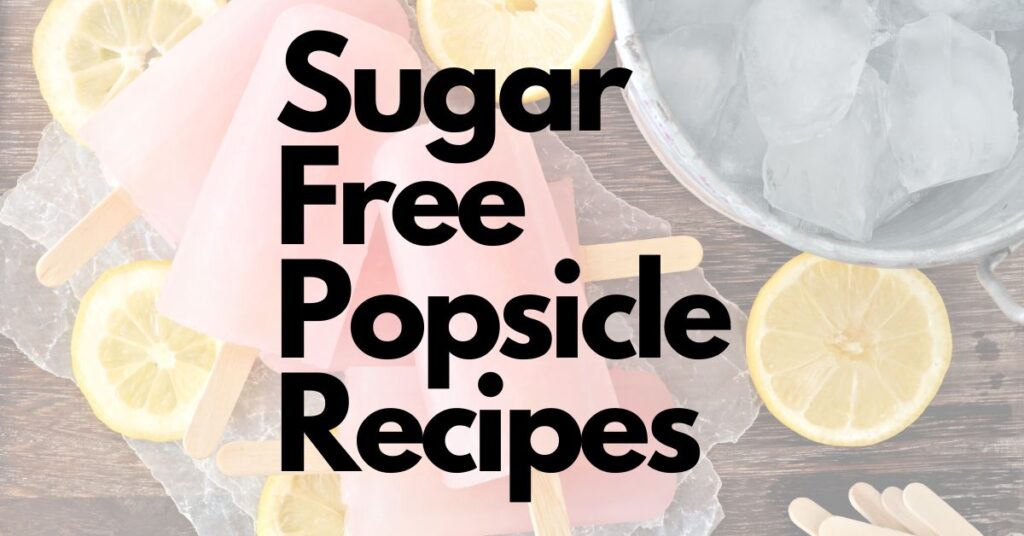 This page contains affiliate links. If you choose to purchase after clicking a link, I may receive a commission at no extra cost to you. For more information please read my full affiliate disclosure.
We're all about popsicles around here in the summer-time and on a hot day my kids love a refreshing frozen treat after a long day of playing in the hot summer sun. However, I hate giving them sugar-filled snacks when there are so many healthier options! Homemade popsicles are not only easy to make but healthier as you can choose the sweetner, if one is even needed.
Plus my kids absolutely love to help me whip up a batch of homemade popsicles like these mango cherrry popsicles. Waiting for them to freeze is the hardest part of making these delicious sugar free popsicle recipes!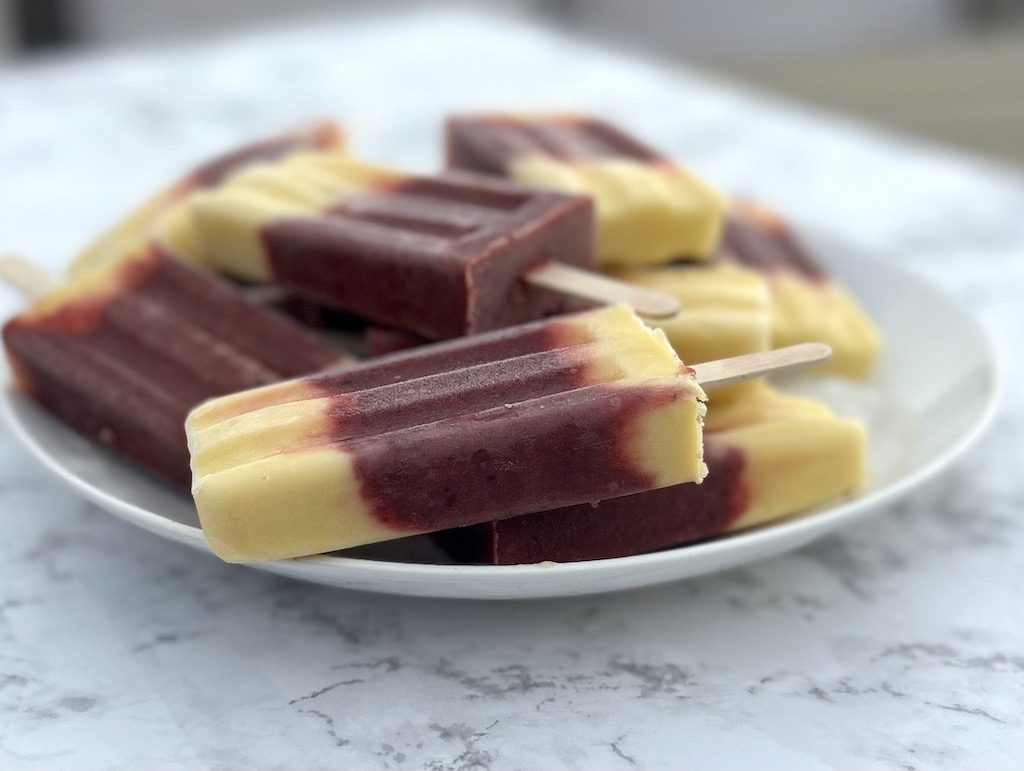 Why choose sugar free popsicle recipes?
I'm always looking for ways to reduce my families sugar intake. It's healthier for everyone and there are a wide variety of options for natural and healthier sweetners such as local honey, maple syrup, and agave syrup.
With so many options to naturally sweetner popsicles that taste just as delicious, making my own homemade sugar free popsicles is one of the easiest ways to help reduce my families sugar consumption.
However, if you want an adult kinda popsicle be sure to check out my collection of wine popsicle recipes too!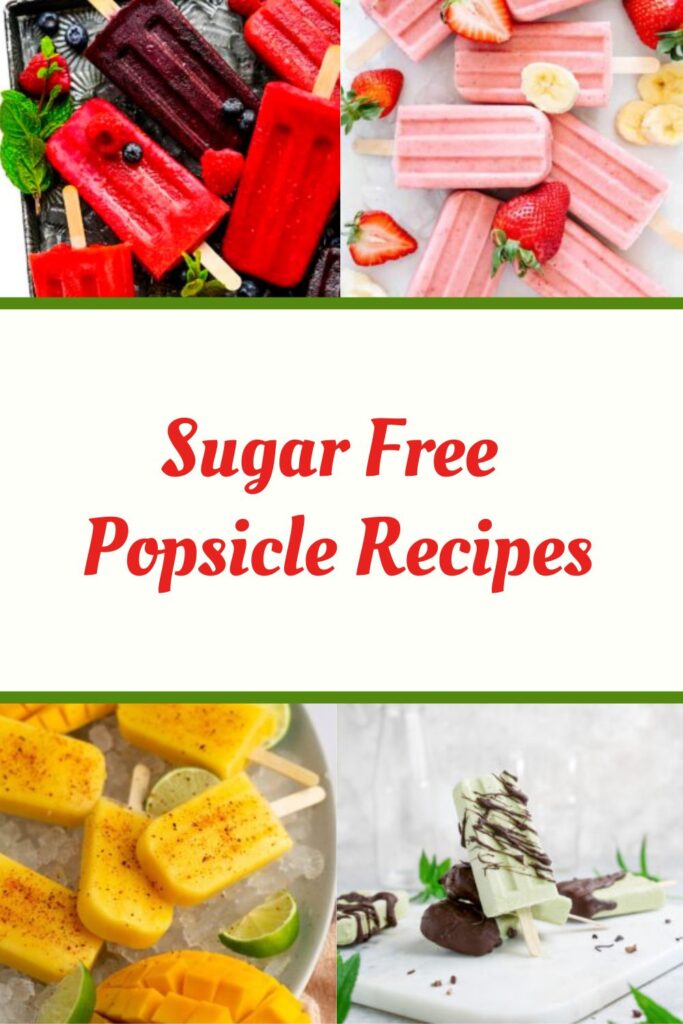 Too busy to make this right now? Pin for later to your favorite Pinterest Board!
What kind of sweetener is in sugar free popsicles?
There are a variety of ways to sweeten popsicles without using sugar! Most fruits are naturally sweet so fruit popsicles are a great option. However, if you want to add a bit more sweetness to your sugar free popsicles try using monk fruit, honey, maple syrup or agave syrup to sweeten your popsicles.
Sugar Free Popsicle Recipes
Homemade sugar free popsicles are a delicious way to make a healthy snack for your family! Enjoy these yummy frozen sugar free popsicles treats anytime!
Conclusion
In conclusion, making your own sugar free popsicles is a fantastic way to enjoy a refreshing treat without the added sugar. By using natural and healthier sweeteners like local honey, maple syrup, or agave syrup, you can still satisfy your sweet tooth while reducing your family's sugar intake. With endless possibilities and delicious flavors to explore, it's time to embrace the world of sugar free popsicles and indulge guilt-free!