Charcuterie boards are all the rage these days with parties and gatherings or even just for fun at home with family! I often make a fun kid-friendly charcuterie for my kids for lunch and they love it! However, if you're looking for something a little fancier than chicken nuggets and cheese bites, check out this amazing list of the best charcuterie ideas!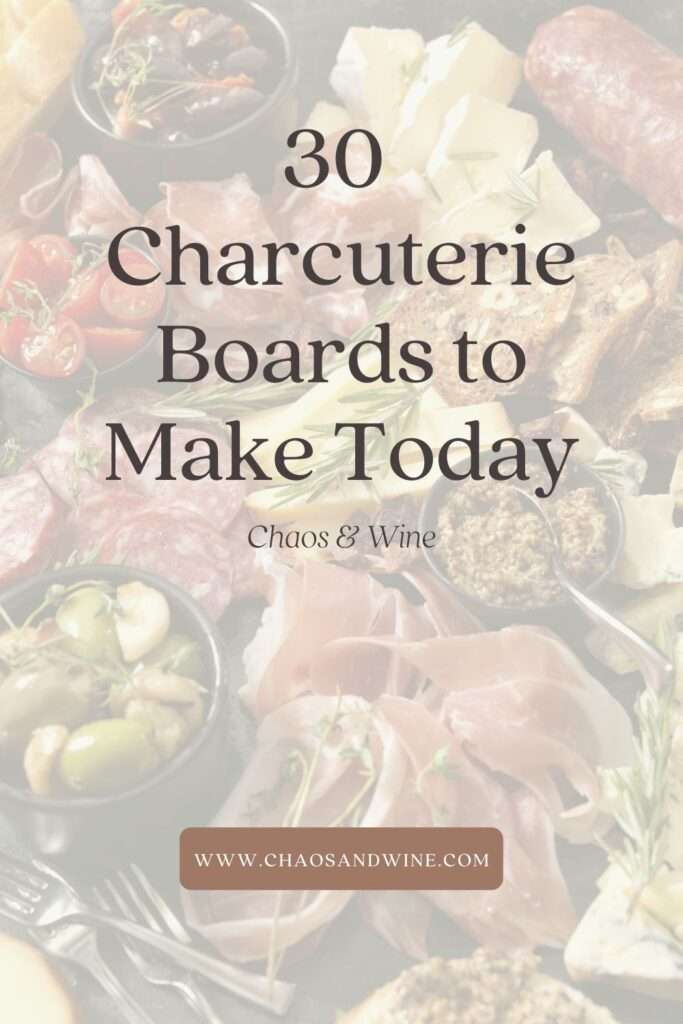 Too busy to make this right now? Pin for later to your favorite Pinterest Board!
This page contains affiliate links. If you choose to purchase after clicking a link, I may receive a commission at no extra cost to you. For more information please read my full affiliate disclosure.
What Exactly are Charcuterie Boards?
Charcuterie comes from the French word chair for meat and cuit for cooked. Put together these two French words and you get cooked meat, which is exactly what charcuterie is. Charcuterie boards feature a selection of meats surrounded by other tasty treats chosen to accompany and enhance the meats such as nuts, fruits, dips, crackers, and cheese.
The difference between a charcuterie board and a cheese board is the meats are the highlight of the board, whereas a cheese board would highlight the cheese and have additional items to enhance the selection of cheese.
However, for most people, charcuterie and cheese board have become interchangeable! Charcuterie just sounds so much fancier!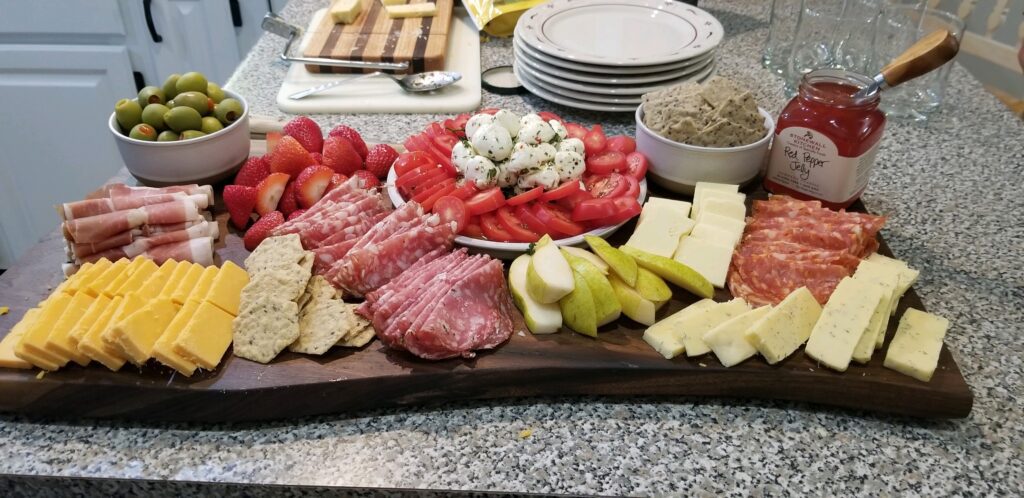 Do I need an Charcuterie Board specifically?
No you don't necessarily need a charcuterie board to make one! Use any large serving platter you have to make a nice charcuterie board! Add some tiny bowls and pile your items on!
However, if you want to purchase one there are a couple of options! Etsy has a great selection of charcuterie boards and accessories!
Amazon also have a nice selection of charcuterie boards and accessories!
The one pictured below I actually purchased from a local wood worker and the little bowls were from Amazon!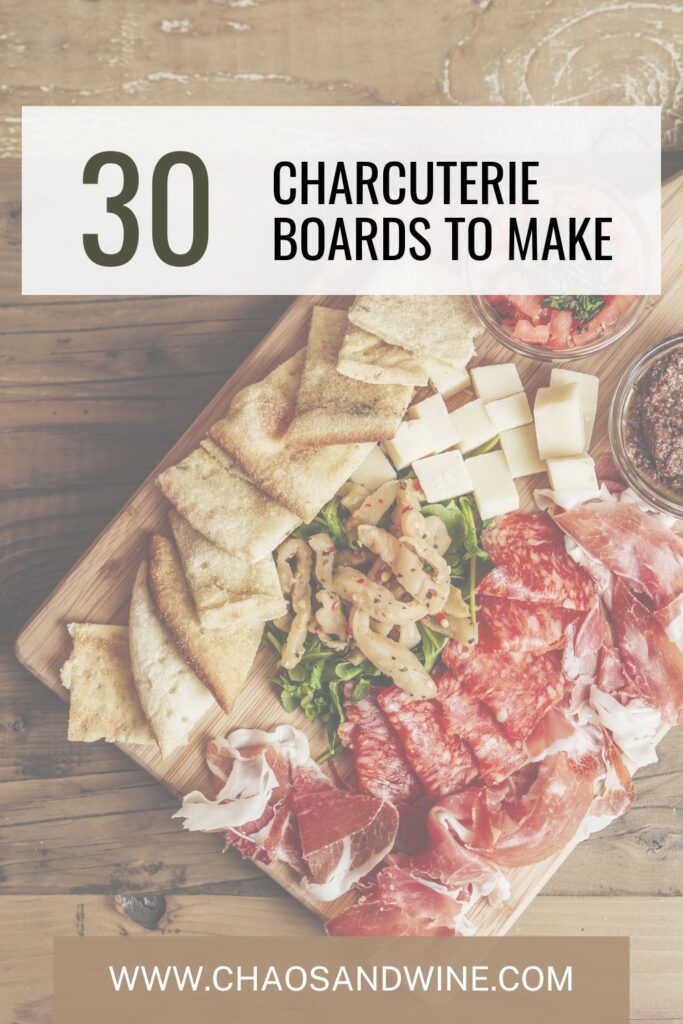 Conclusion
Do you like making charcuterie? What's your favorite theme or item to have on your board?
Looking for a great drink to go with your Charcuterie? Check out my Basic Wine Sangria Recipe or this collection of the best wine cocktails!