You've got a Bluey fan in the house and wondering where to find the best Bluey Gifts! I have a Bluey fan myself and I have to appreciate the show as it's clean, wholesome fun for the kids and I can completely relate to Chilli and Bandit!
Bluey is a beloved Australian children's television show that has taken the world by storm. With its relatable characters and heartwarming storylines, it's no wonder that Bluey has become a fan favorite. If you have a little Bluey fan in your life, you might be wondering what to get them for a special occasion. That's where the Bluey Gift Guide comes in.
This page contains affiliate links. If you choose to purchase after clicking a link, I may receive a commission at no extra cost to you. For more information please read my full affiliate disclosure.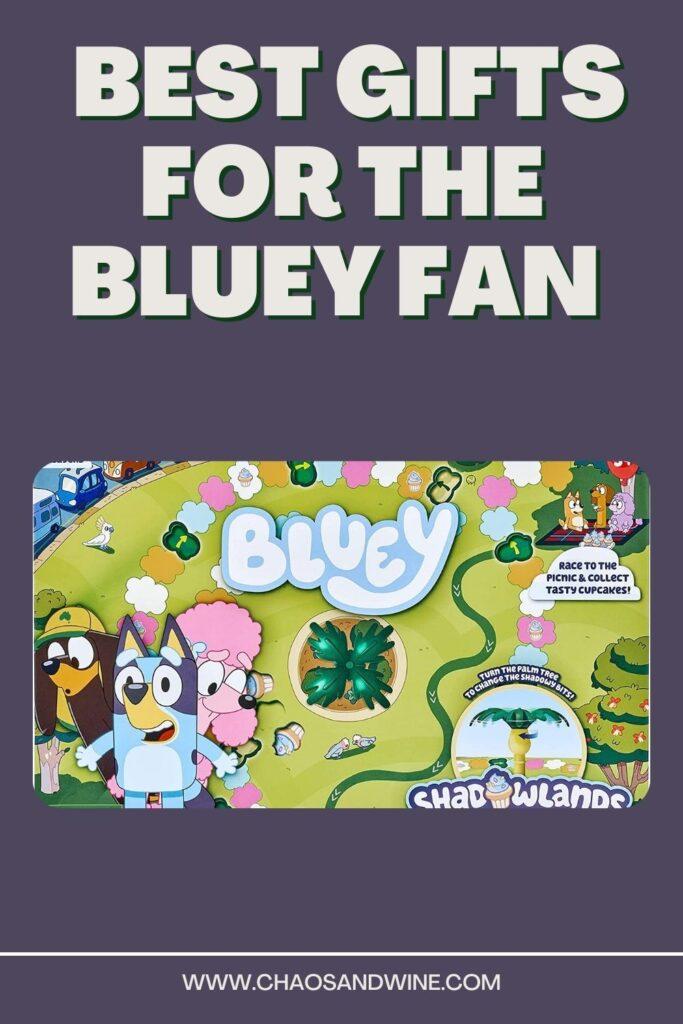 Too busy to make this right now? Pin for later to your favorite Pinterest Board!
The Bluey Gift Guide is a curated selection of the best Bluey-themed products on the market. From plush toys to board games, I've rounded up the perfect gifts for any Bluey fan. When choosing a Bluey gift, it's essential to consider the age of the child and their interests. Some Bluey products are geared towards younger children, while others are more suitable for older kids.
Bluey Gifts – Toys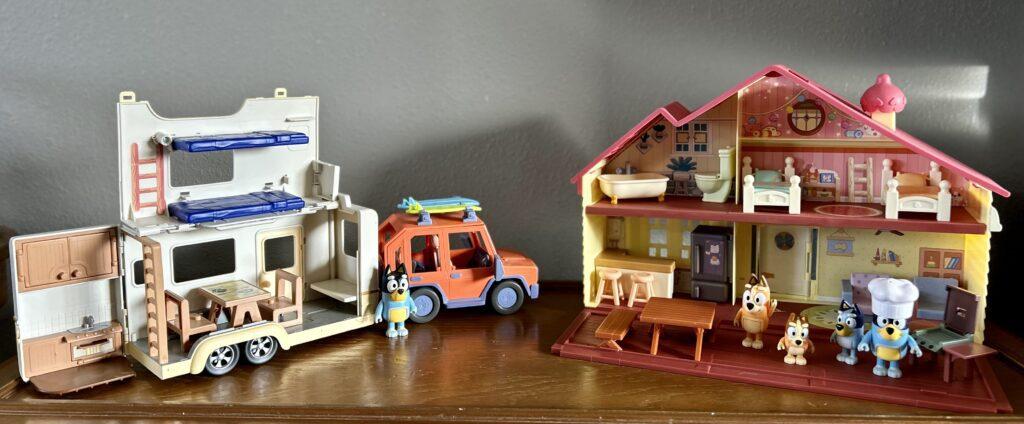 Last Christmas my son received the Bluey House and for his birthday the Bluey Camper set. We had just bought our first camper and he was thrilled Bluey got one too! Let me tell you about the struggle to find a place to stash his Bluey collection in the camper!
By the way, the twins set up this amazing photo opportunity of our Bluey House and Camper Set – great isn't it?
Looking for the perfect gift for a Bluey fan? Look no further! We've compiled a list of the best Bluey gifts that any fan of the show will love. From plush toys to board games, this gift guide has something for everyone. Check out my top picks below.
Bluey Gifts – Books
I'm always opting for books over toys when it comes to gifts for my kids! I love the adage – something to read, something to wear, something they need, and something they want. For my Bluey fan, something to read was easy!
There are a ton of Bluey books available – from coloring books, activity books, and regular books perfect for bedtime stories!
Bluey Clothes
Now amaze your Bluey little fan with a Bluey or Bingo shirt and then grab the Chilli mum shirt or the Bandit Dad shirt! My son was thrilled when Dad walked out in his Bandit shirt to surprise him!
Etsy also has an amazing selection of Bluey apparel and more!
Conclusion
Does your little one have a favorite Bluey game or toy? I also have info on making a Bluey Valentine's Day box!