My oldest son turned 18 years old this year and I struggle with gift ideas as my kids as they get older! Teenagers are so hard to shop for! I hate giving gift cards or money for Christmas or birthdays and prefer to give something meaningful and special. Here are my best gift ideas for 18-year-olds.
Turning 18 is a special time in their lives and I want gifts that reflect that as well. I like to stick to the adage – Something they need, something to wear, something to read, and something they want when getting gifts for my kids.
This page contains affiliate links. If you choose to purchase after clicking a link, I may receive a commission at no extra cost to you. For more information please read my full affiliate disclosure.
Gift Ideas for 18-Year-Olds
Best Gifts for 18 Year Olds
My son became an adult! Scary! While he hasn't graduated from high school yet, he will soon and then launch into the world. I'll still be there to guide him as he needs but I won't necessarily be a daily part of his life. I wanted a few things to give him that would help him stay organized and be his best self.
I stuck with the adage something they need, something to wear, something to read, and something they want!
He's getting so many documents lately! Bank statements, tax documents, and all the adult things he needs to organize and keep. A small portable filing cabinet to get him started with all his important documents will help him stay organized and be ready when he eventually leaves the nest! I choose this one here!
Is this a fun gift? Nope. Is this a very practical gift? Yup - will he like it probably not at first but I think he'll learn to appreciate it more as he gets older.
mean it is hilarious! He is technically an adult but there is really so much left for him to learn! Grab this shirt here - it comes in a variety of colors too! I know my son will get a good laugh out of this one!
I went with a little humor and choose this book hoping he'll actually read it! Although I usually get a book from their favorite author, I thought adding something useful would be best here.
I put the money in this fun Money Maze! Now he has to work to get his funds and find out how much is in there! After all, we are trying to teach our kids that hard work pays off!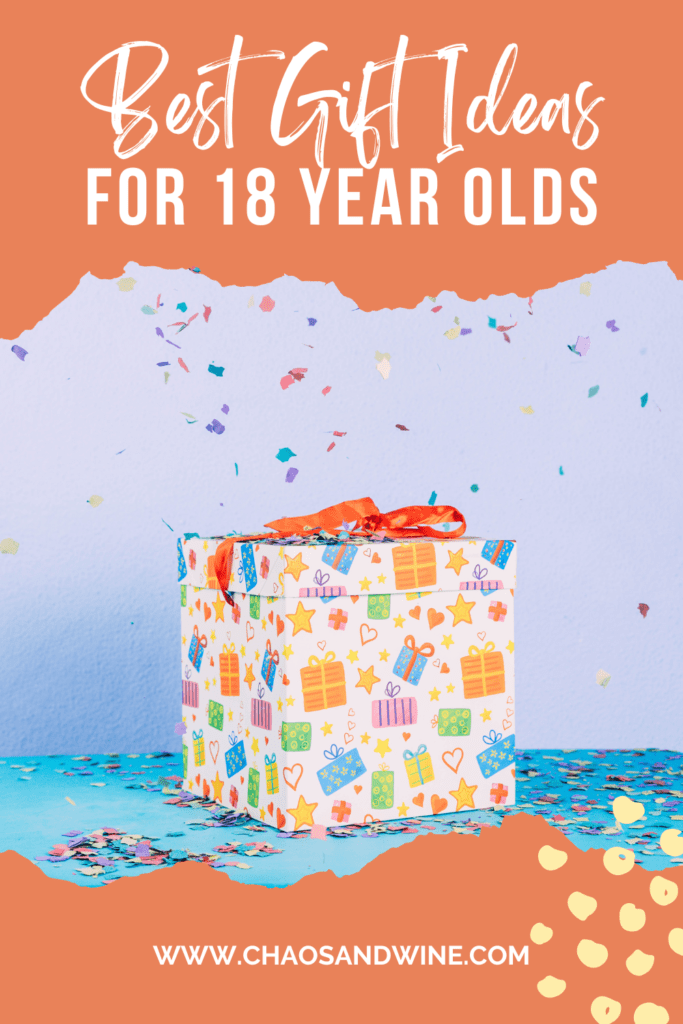 What are your favorite gifts for 18-year-olds? Let me know in the comments!
Don't worry I also have a great gift guide for Bluey fans too or check out my Pinterest for even more ideas!