I love doing unit studies with my twin 7-year-old boys as part of our homeschool routine. Usually, I let them alternate picking themes and this time was Dinosaurs! Dinosaurs are always a hit with kids so here's how I set up our Dinosaur Unit Study!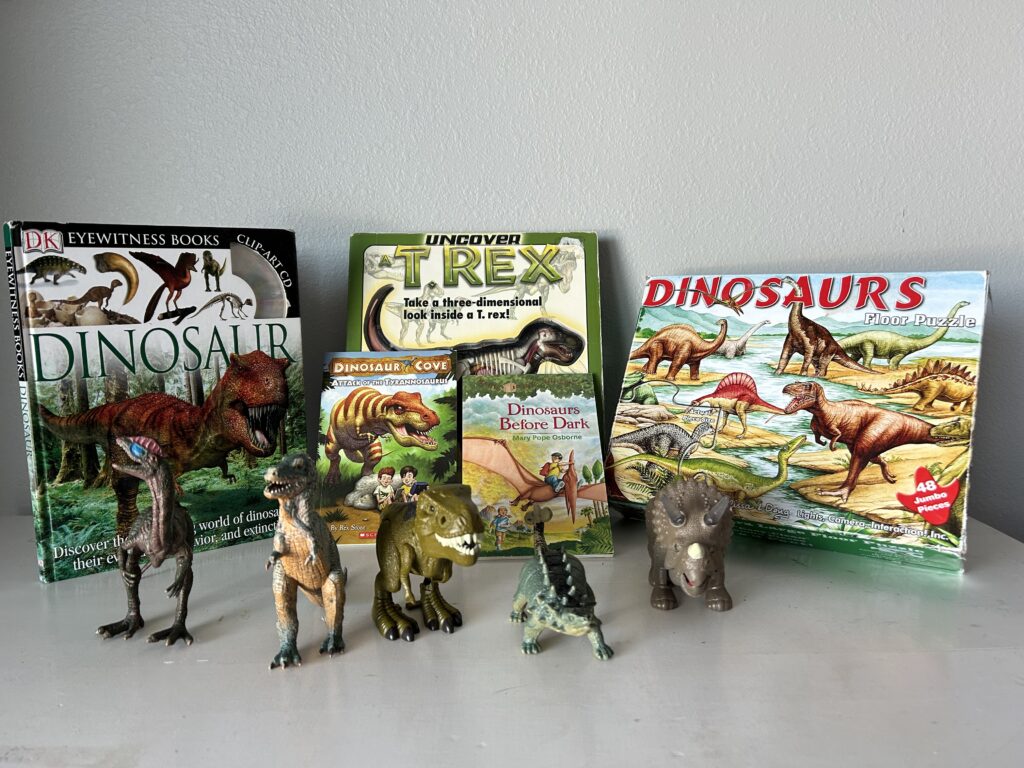 As always the first thing I do is take a trip around the house rounding up all the things related to our unit study – games, books, toys, etc. I found a few plastic toys, a floor puzzle, and books for this Dinosaur Unit Study! Pro tip – make this a game and have the kids hunt for items related to the theme!
This page contains affiliate links. If you choose to purchase after clicking a link, I may receive a commission at no extra cost to you. For more information please read my full affiliate disclosure.
I like to include a few main things in my unit studies – hands-on activities, books (lots of books), and games. Here's a list of my items in this particular unit study. I don't have dinosaur lesson plans for our homeschool but rather just go with the flow and what the kids want to learn or do that day from the selection of items provided. The only two things that I require when we do our unit study are to read at least one chapter from our chapter book and one to two picture books.
I also recommend checking Etsy for craft options! There's a great selection of dinosaur crafts available on Etsy!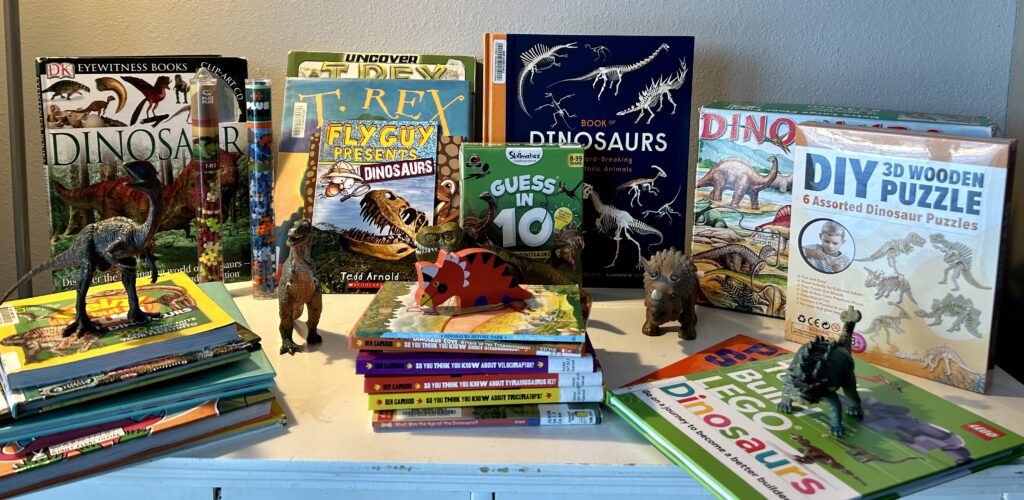 Printables for My Dinosaur Unit Study
Dinosaur Unit Free Printables
Here are a few extra free printables to add to your dinosaur unit study.
I hope you enjoy this list of things to include in your dinosaur unit study! The twins loved this one although it didn't last as long as I'd liked but that's okay as it was December. We'll probably revisit this one again next year!
If you like Unit Studies be sure to check out the rest of our Unit Study posts here! What unit study are you working on?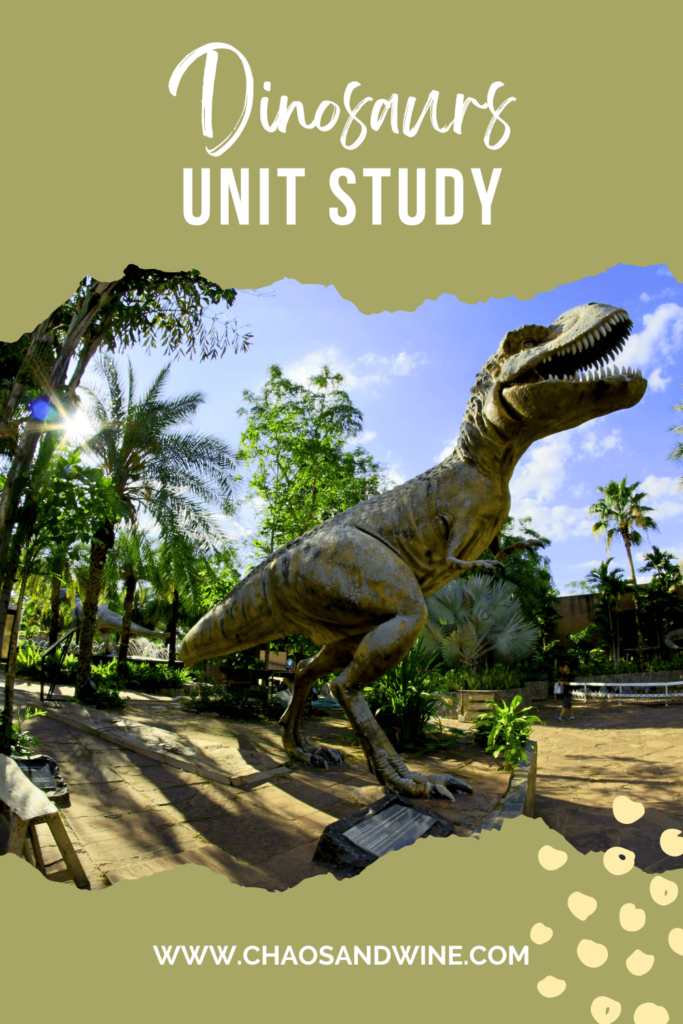 You can find more unit study ideas on my Unit Study Pinterest Board too!