Looking to get in the Saint Patrick's Day spirit? Get into some Leprechaun activities! Whether you're planning a party or just want to have some fun with your family, there are plenty of ways to get creative and celebrate this special day. From making leprechaun traps to Irish-inspired crafts, there are lots of great ideas for incorporating a little bit of luck into your St. Patrick's Day celebration.
What are Leprechauns?
This page contains affiliate links. If you choose to purchase after clicking a link, I may receive a commission at no extra cost to you. For more information please read my full affiliate disclosure.
Leprechauns are magical creatures in Irish folklore that are said to bring good luck. They are usually depicted as small bearded men wearing green clothing and hats, who hide a pot of gold at the end of a rainbow. Leprechauns also have an affinity for trickery, so be careful if you ever encounter one!
According to legend, they can grant three wishes if caught – although this is rarely seen in practice. It's said that leprechauns spend their days cobbling shoes and guarding their treasure. So if you're ever feeling lucky, keep your eyes peeled for these mysterious little beings! Check out some of the fun leprechaun traps to try and catch a leprechaun!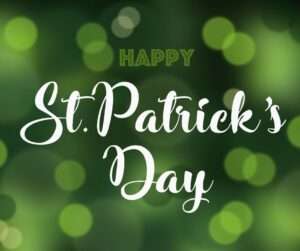 A Little About Saint Patrick's Day
Saint Patrick's Day is an annual holiday celebrated on March 17th to commemorate the death of Saint Patrick, the patron saint of Ireland. It's a day to celebrate Irish culture with parades, music, dancing, and plenty of food and drinks. People around the world wear green clothing in honor of this special day. Some cities hold parades featuring floats, marching bands, bagpipers, and other entertainment! So whether you're Irish or not, you can join in on all the fun that Saint Patrick's Day brings especially with these fun leprechaun activities and ideas!
Leprechaun Activities for Kids
These are great activities to celebrate Saint Patrick's Day with your family!
There are so many great ways to get kids involved in your Saint Patrick's Day celebration from these fun leprechaun activities to these Traditional Irish dishes to serve up for a festive dinner!