I love finding fun and easy ways to hide veggies in my kids meals especially ones that are harder to get them to eat like beets! While I love roasted beets, my kids not so much. These delicious beet muffin recipes hide all the nutrition of beets in a delicious muffin that's perfect for breakfast or a snack.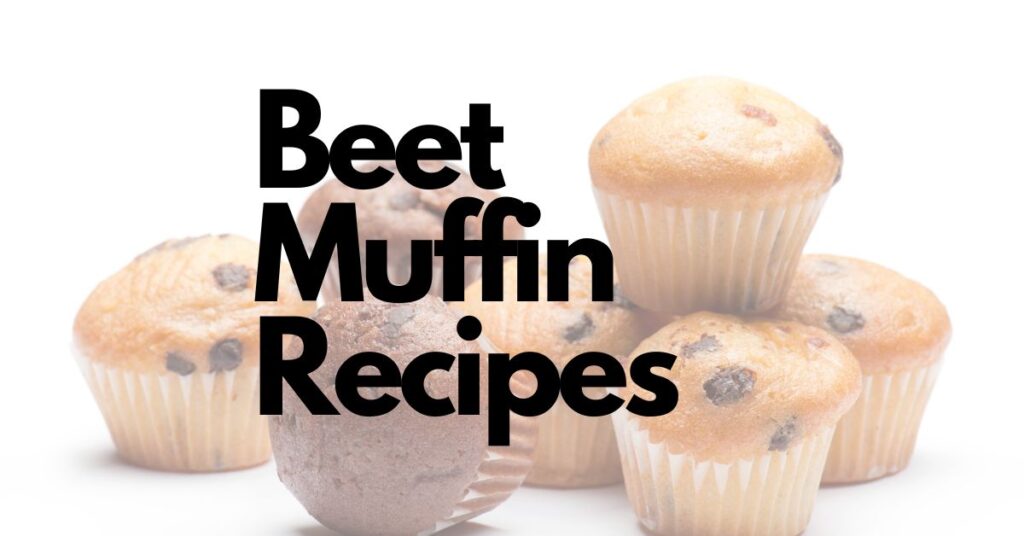 This page contains affiliate links. If you choose to purchase after clicking a link, I may receive a commission at no extra cost to you. For more information please read my full affiliate disclosure.
Why are beets so healthy?
Beets are considered healthy as they are nutrient rich, can help with blood pressure regulation, boost exercise performance support digestion, contain anti-inflammatory properties and support brain health!
Beets are a good source of essential nutrients such as folate, manganese, potassium, and vitamin C. They also contain fiber and antioxidants that contribute to their health benefits.
Beets are known for their high nitrate content, which can be converted in the body into nitric oxide and help support blood pressure regulation. Nitric oxide helps relax and dilate blood vessels, leading to lower blood pressure levels.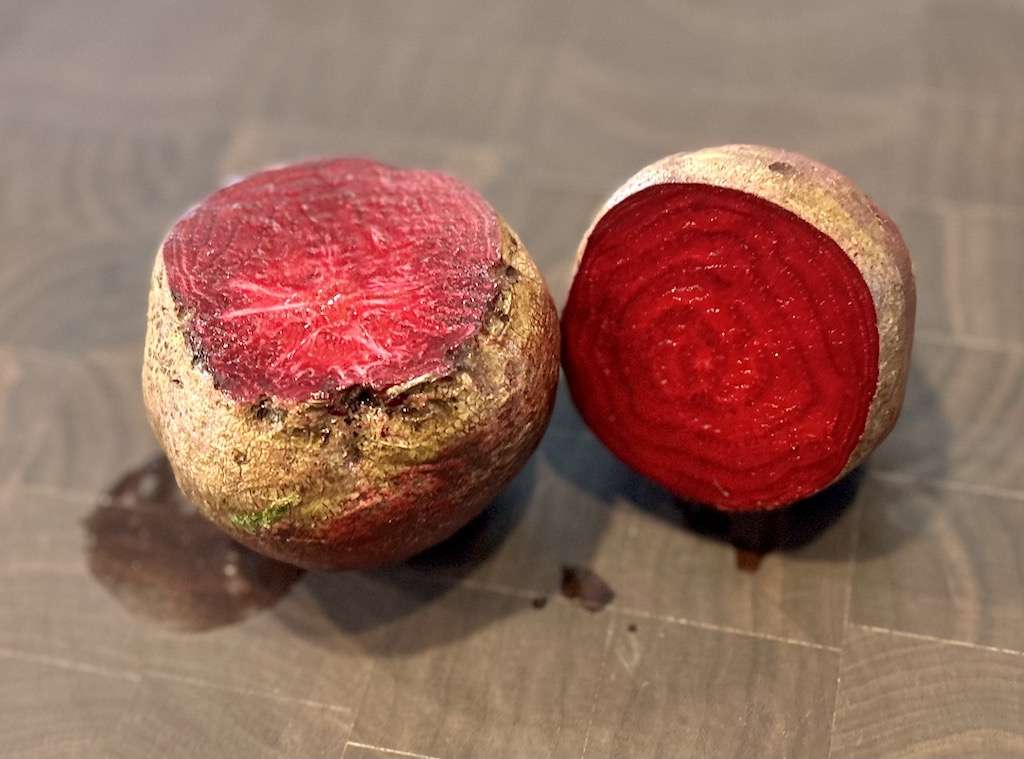 The nitrate content in beets can also improve exercise performance by enhancing oxygen utilization and increasing stamina. It has been shown to improve endurance and decrease the oxygen cost of exercise.
Beets are a great source of dietary fiber, which aids in digestion and promotes regular bowel movements. Fiber also helps maintain a healthy gut microbiome.
Beets contain betalains, which are potent antioxidants with anti-inflammatory properties. These compounds help protect cells from damage and inflammation.
The high levels of antioxidants in beets can help reduce oxidative stress in the brain and support cognitive function. Some studies have suggested that beetroot juice may improve cognitive performance and help prevent age-related cognitive decline.
Keep in mind that while beets have many health benefits, individual results may vary. It's always best to consume a variety of nutritious foods as part of a balanced diet. For more information about the many health benefits of beets, check this article by Healthline.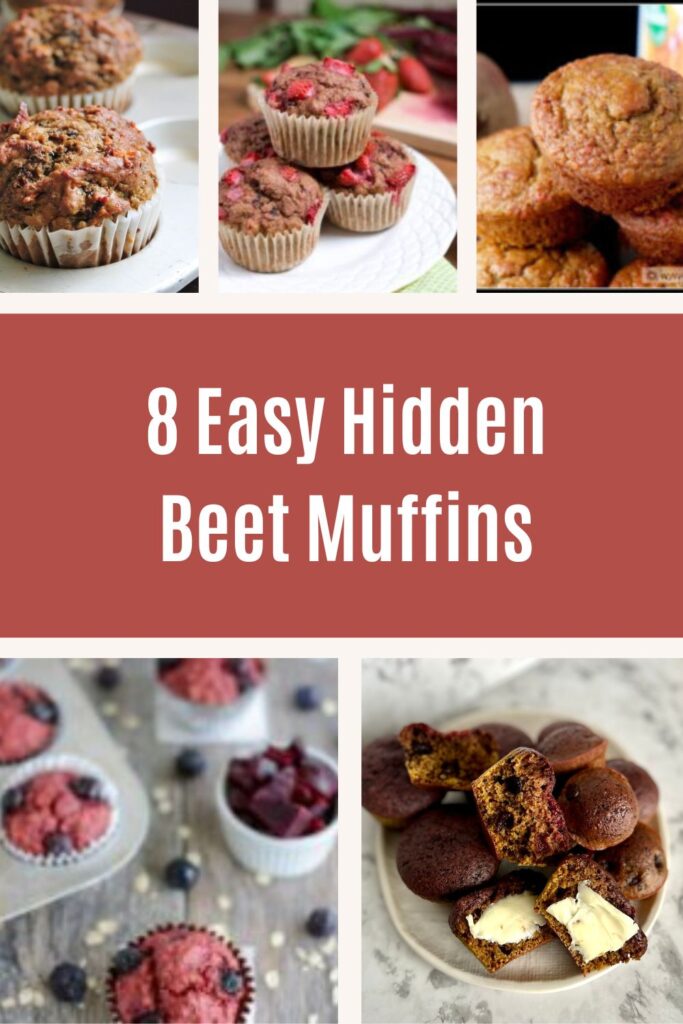 Too busy to make this right now? Pin for later to your favorite Pinterest Board!
Hidden Beet Muffin Recipes
Hiding beets is in these delicious beet muffin recipes is a fantastic and simple way to get your family to eat more beets as well as use up the beets you've been growing in the garden this year.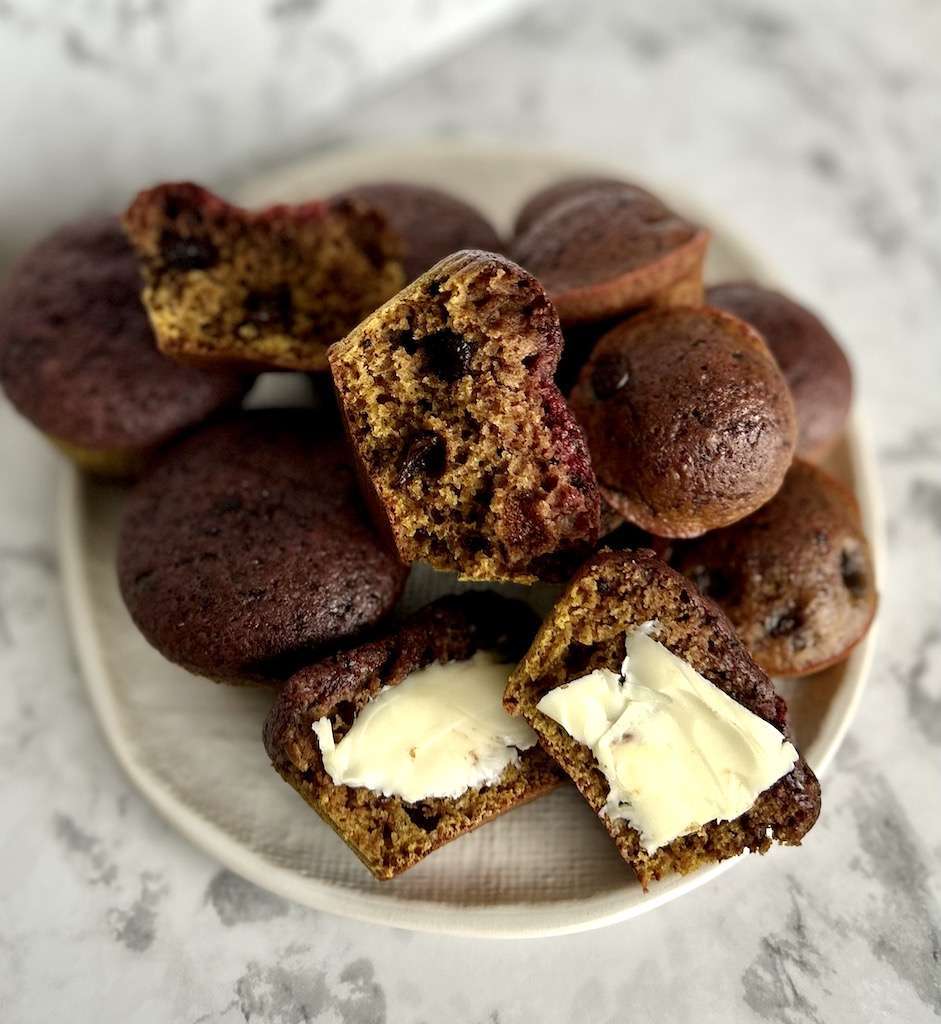 While roasted beets, pickled beets and delicious beet salads are great ways to use beets and incorporate them into your families meals, being able to hide them in some yummy baked goods, like my chocolate beet muffins, just makes it easier and a bit more fun! I especially like to make mini-muffins and freeze them so my kids have a snack or grab and go breakfast! The added benefit of these beet muffin recipes is they hide all those lovely nutritional benefits in what my kids and my family think are delicious treats.
If you're looking to use up all those beets from the garden or just looking for a delicious way to use beets, try these amazing beet muffin recipes!
Enjoy Your Beets!
I hope you love these hidden beet muffin recipes as much as my family does! I love being able to add a little extra hidden veggies in their meals throughout the day!