If you're looking for the perfect turkey dessert for your Thanksgiving celebration, you're sure to find the perfect turkey themed dessert here! From turkey cookies to turkey brownies, we have a great collection desserts perfect for your Thanksgiving table!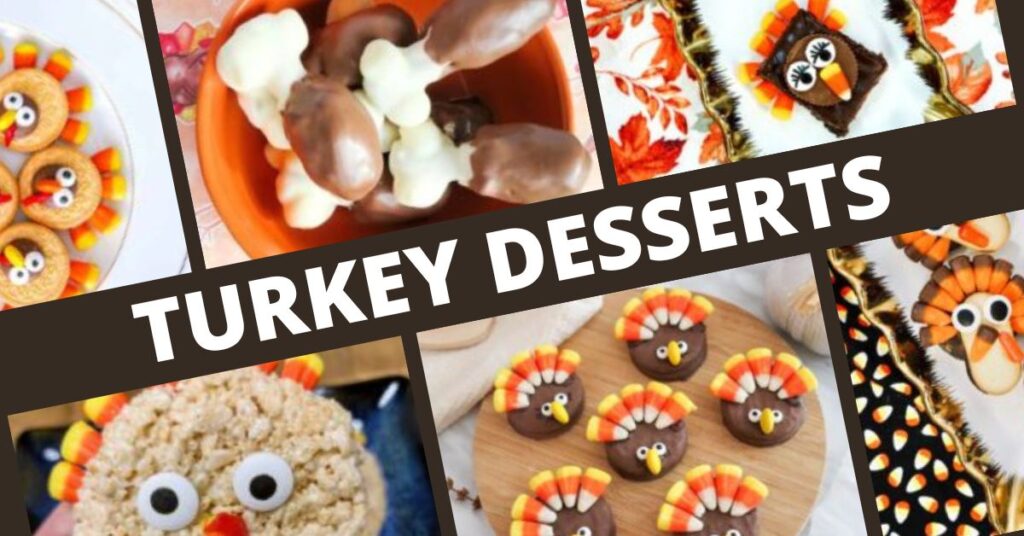 This page contains affiliate links. If you choose to purchase after clicking a link, I may receive a commission at no extra cost to you. For more information please read my full affiliate disclosure.
Why Make Turkey Desserts?
While Thanksgiving is often about pumpkin pie and apple cobbler, these turkey inspired treats make a fun and unique addition to your Thanksgiving dessert menu. Considering that turkey typically takes the spotlight at Thanksgiving dinner, why not let it shine on the dessert table too?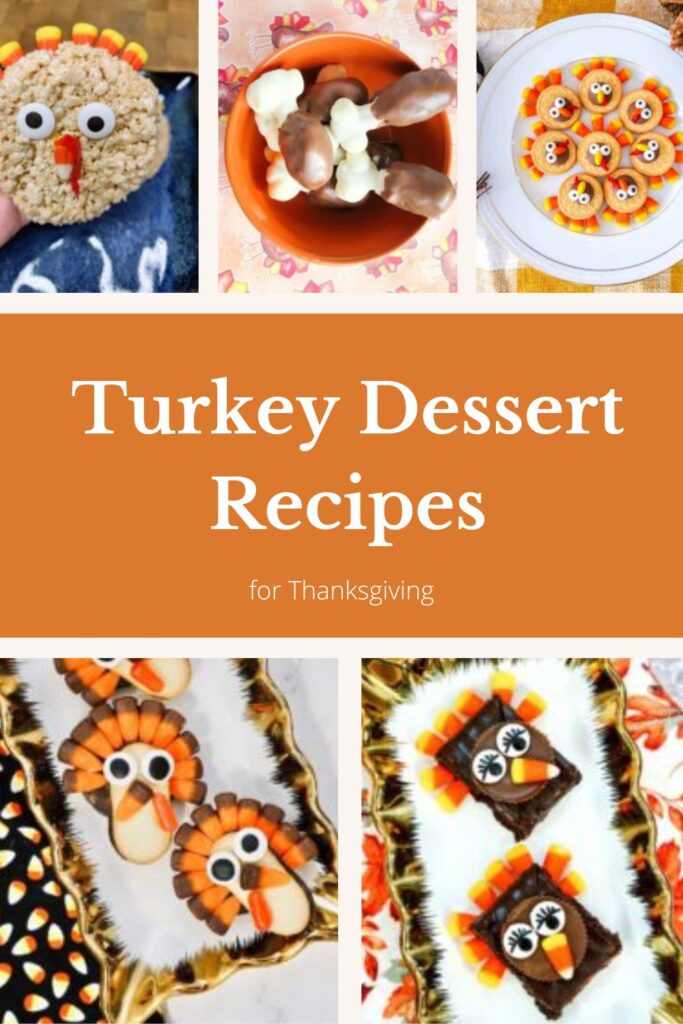 Too busy to make this right now? Pin for later to your favorite Pinterest Board!
These fun and festive Thanksgiving treats are designed to look like turkeys and add a whimsical and fun treat to your Thanksgiving dessert table! Both kids and adults will delight in these turkey desserts and gobble them up as well!
These turkey desserts, ideal for Thanksgiving, are bound to bring joy to both youngsters and grown-ups alike!
Turkey Treats Conclusion
While a smoked turkey often steals the show on the dinner table, these turkey-themed desserts are the true stars of my Thanksgiving dessert menu! Your guests and family will gobble them up with delight!