Carlsbad Cravings is one of my absolute favorite food bloggers! Her recipes are to die for and the depth she goes into explaining how to make them is amazing! I wanted to share with you 10 of my favorite recipes from her as I usually have at least one of these on my weekly meal plan!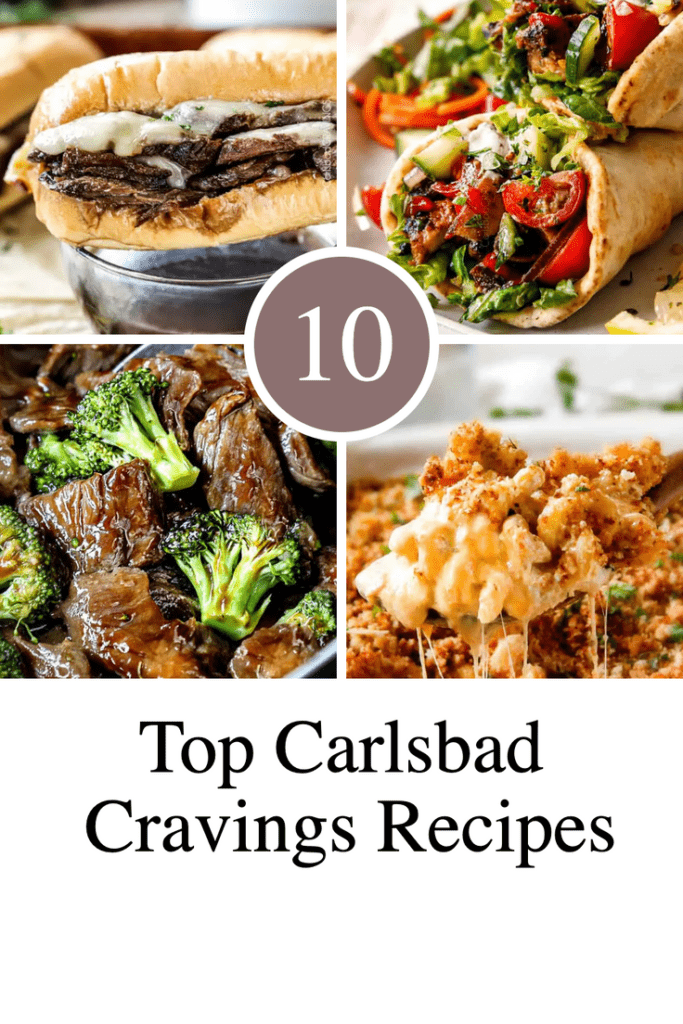 Too busy to make this right now? Pin for later to your favorite Pinterest Board!
This page contains affiliate links. If you choose to purchase after clicking a link, I may receive a commission at no extra cost to you. For more information please read my full affiliate disclosure.
What is Carlsbad Cravings?
Carlsbad Cravings is an amazing food blog owned and founded by Jen back in 2014. Since then she has written and published over 1,000 recipes! She does all her own recipe creation and photography as well. You can read more about her amazing story here!
I highly encourage you to visit her website! She has so many great recipes she's shared over the years in just about every cuisine you can think of – from Mexican to Italian to Cajun and Mediterranean. You'll find something for breakfast, lunch, or dinner, and yes, even desserts to satisfy your sweet tooth! You are sure to find something to not only make you hungry but to make for dinner tonight.
Alright, here are my top 10 Carlsbad Cravings recipes that I make routinely!
Best Carlsbad Cravings Recipes
I love Carlsbad Cravings! Her recipes are usually fairly healthy, use mostly whole ingredients (there are a few exceptions) and her sauce ratio is perfect - it's all about the sauce! Here are my favorite recipes from Carlsbad Cravings.
You might also like…
50 Delicious Recipes Made with Wine
12 3-Ingredient or Less Dips to Try
Conclusion
Do you have a favorite recipe from Carlsbad Cravings? If you love these, be sure to check out Jen's website as she has so many more great recipes! Tell me in the comments!