Are you an Oreo cookie lover looking for some new and exciting ways to enjoy your favorite cookie? Look no further! We've compiled a list of 27 delicious and creative Oreo cookie recipes that are sure to satisfy your sweet tooth. From classic cheesecake to indulgent milkshakes, there's something for everyone to enjoy. Get ready to indulge in the ultimate sweet treat!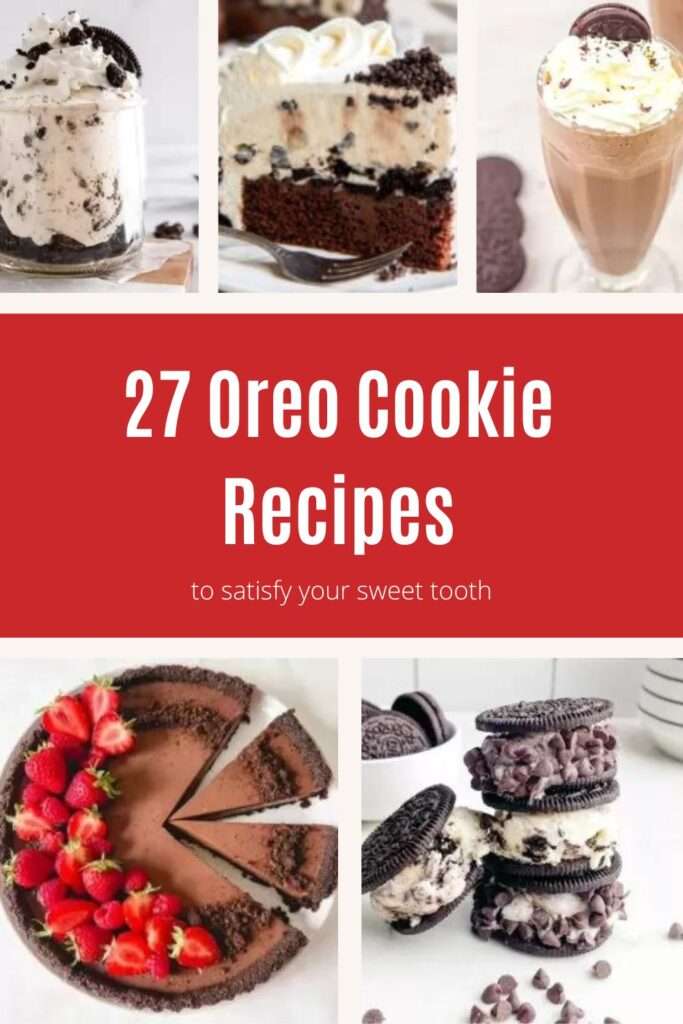 Too busy to make this right now? Pin for later to your favorite Pinterest Board!
This page contains affiliate links. If you choose to purchase after clicking a link, I may receive a commission at no extra cost to you. For more information please read my full affiliate disclosure.
Why You'll Love These Oreo Cookie Recipes
When the twins were little I loved watching them eat Oreo's! One would eat the filling and the other would eat the crunchy chocolate cookie! While there's no right way to eat an Oreo, they love making Oreo truffles or these fun frog Oreo Cookies.
From breakfast to drinks, you'll find the perfect recipe to make with that package of Oreo cookies!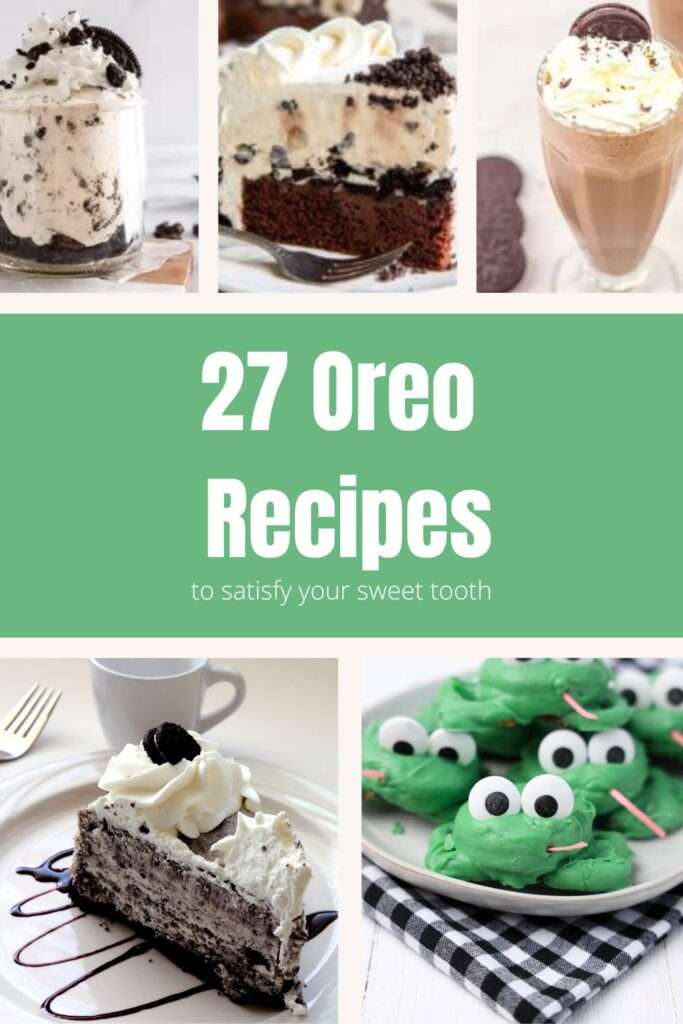 Conclusion
Looking for something different to do with your Oreo Cookies? Try out these mouth-watering Oreo cookie recipes that are sure to make your taste buds sing! Whether you are a twist-lick-and-dunk kind of person or prefer to have your Oreos in a dessert form, we've got the perfect recipe for you. So why not get creative in the kitchen and indulge in something truly delicious?
For more great Oreo recipes, don't forget to check out the Oreo website!