Spice up your fall drink game with these delicious pumpkin cocktails. Whether you prefer sweet or savory, there's a pumpkin drink for you to enjoy.
Fall is in the air, and that means it's time for pumpkin everything! From lattes to pies, there's no shortage of ways to enjoy the delicious flavor of pumpkin this season. But what about pumpkin cocktails? If you're looking for a boozy way to celebrate fall, look no further than these delicious pumpkin cocktails.
This page contains affiliate links. If you choose to purchase after clicking a link, I may receive a commission at no extra cost to you. For more information please read my full affiliate disclosure.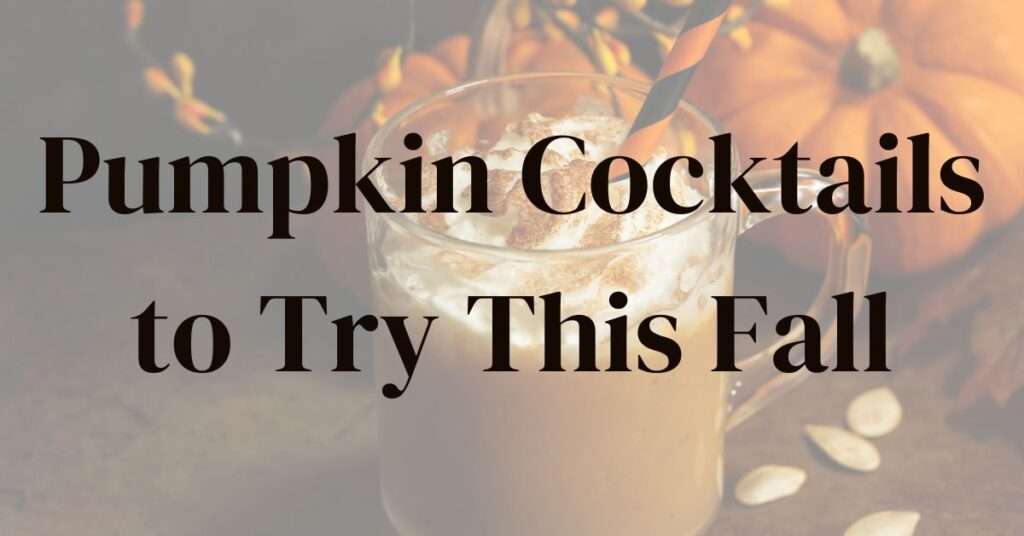 Fall enthusiasts who enjoy the taste of pumpkin will surely have a collection of pumpkin-based dishes, both sweet and savory, ready to indulge in during the season. But there's another way to satisfy your pumpkin craving (and no, it's not a pumpkin spiced latte). Spiked pumpkin cocktails are a delicious beverage to serve with your favorite pumpkin recipes such as my Pumpkin Honey Bun Cake!
What are Pumpkin Cocktails Made With?
Although it's not a common practice, incorporating squash such as pumpkin into your cocktails can bring a delightful autumnal flavor. These pumpkin-spiced beverages utilize various techniques to infuse the delectable taste of autumn pumpkin.
While there are many ready-made pumpkin liquors and drinks available at liquor stores and online, these recipes are unique as well. Although some do require a special pumpkin flavored liquor to make.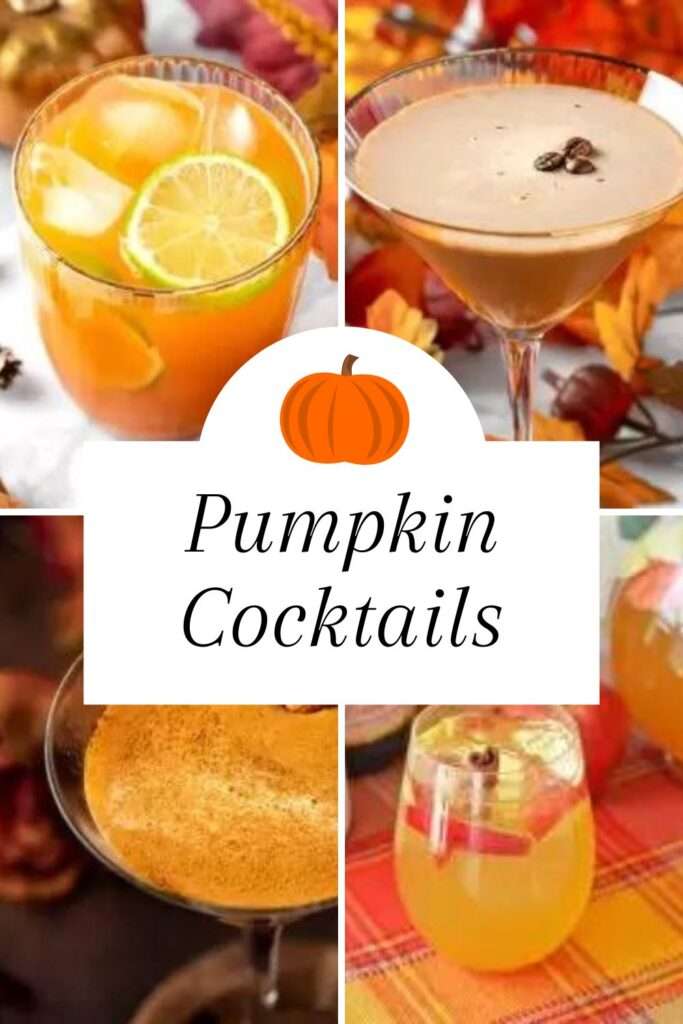 Too busy to make this right now? Pin for later to your favorite Pinterest Board!
Other drinks call for pumpkin purée or even pumpkin pie filling! Be sure to note that there is a difference between pumpkin purée and pumpkin pie filling when grabbing your ingredients!
Don't forget to check out my homemade pumpkin pie spice for any cocktails that call for it!
Whether you're entertaining a crowd for Fall or just hanging out with a few friends, you're sure to find the perfect Fall flavored drink to serve up!
There are many delicious and creative pumpkin cocktails that you can make at home. Indulge in the perfect pumpkin cocktail recipe, whether it's for a cozy autumn evening or a spooktacular Halloween gathering. So get creative and experiment with different flavors and ingredients to find your perfect pumpkin cocktail.