We love subscription boxes in this house! They are perfect for grabbing on a snowy or rainy day and don't all kids love getting mail?! Here's a list of boxes I found that are a bit different from many of the boxes we'd heard of and tried before!
These ready-to-go, easy set-up boxes are mailed to directly to you or your kids and provide easy activities that kids love! Not only do these boxes keep them occupied but these boxes provide educational value as well!
This page contains affiliate links. If you choose to purchase after clicking a link, I may receive a commission at no extra cost to you. For more information please read my full affiliate disclosure.
Kids Subscription Boxes
We love a monthly kid's subscription box around here! They're a great tool for me and my kids love them! Besides what kid doesn't love getting mail - especially a package? There are tons of really great subscription boxes available for kids and each one offers a variety of learning experiences. Here's a round-up of a few boxes you may not have heard of!
Amazon Has Subscription Boxes!
Did you know that Amazon has subscription boxes for just about everything? Check out their amazing list of Stem & Educational boxes for kids!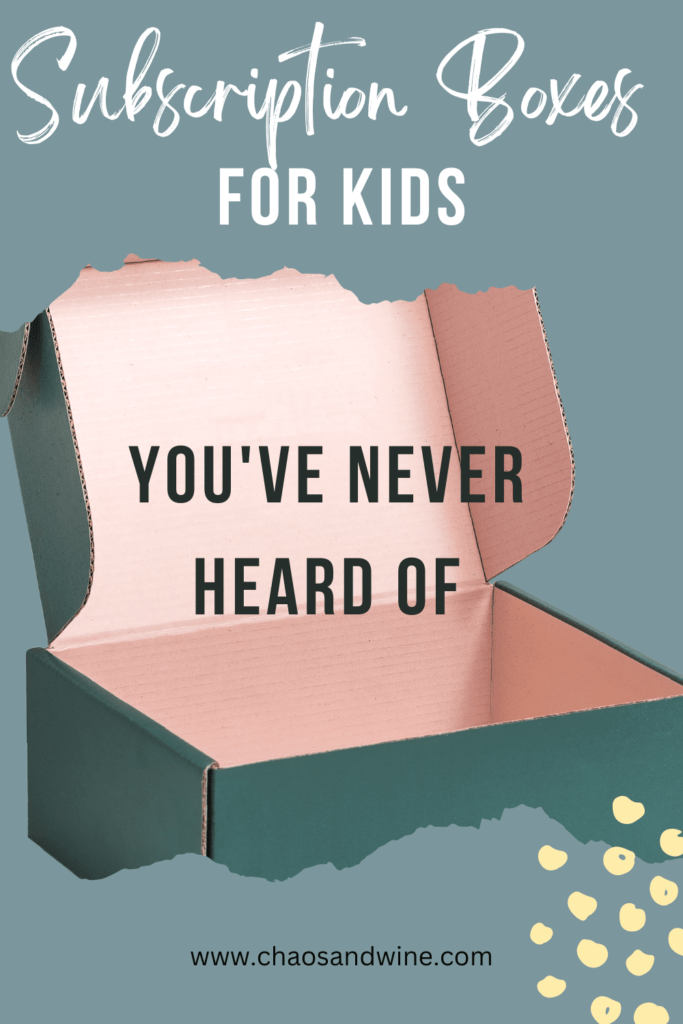 I hope you've enjoyed this small collection of great boxes for kids! There are so many out there but these offer something a little different and we LOVE subscriptions around here! Tell me your favorite kid's box and I'll be sure to add it to the list!
Check out more kids' activities on my Pinterest board or under homeschool ideas!