It's never been easier to satisfy your craving for delicious chicken wings! If you're a fan of restaurant-quality chicken wings, you'll love these Instant Pot chicken wing recipes that will have your mouth watering in no time! You won't even need a deep fryer to create these delicious wings, and they take only half the time to prepare.
This page contains affiliate links. If you choose to purchase after clicking a link, I may receive a commission at no extra cost to you. For more information please read my full affiliate disclosure.
Why Make Chicken Wings in the Instant Pot?
There a quite a few reasons to use an Instant Pot rather than a deep fryer to make these delicious chicken wing recipes!
Looking for a healthier alternative to your favorite wing recipes? These Instant Pot chicken wing recipes will satisfy your cravings without the need for a deep fryer! With options for crispy wings or non-crispy wings, you can enjoy these delicious and flavorful recipes almost guilt-free.
While I love how a deep fryer makes foods extra crispy, I absolutely despise cleaning my deep fryer and the fried food smell that always seems to linger in my house long after I've finished using it! Using the Instant Pot prevents that lingering smell and I feel it's an easier clean up than my deep fryer, and you know I hate dishes!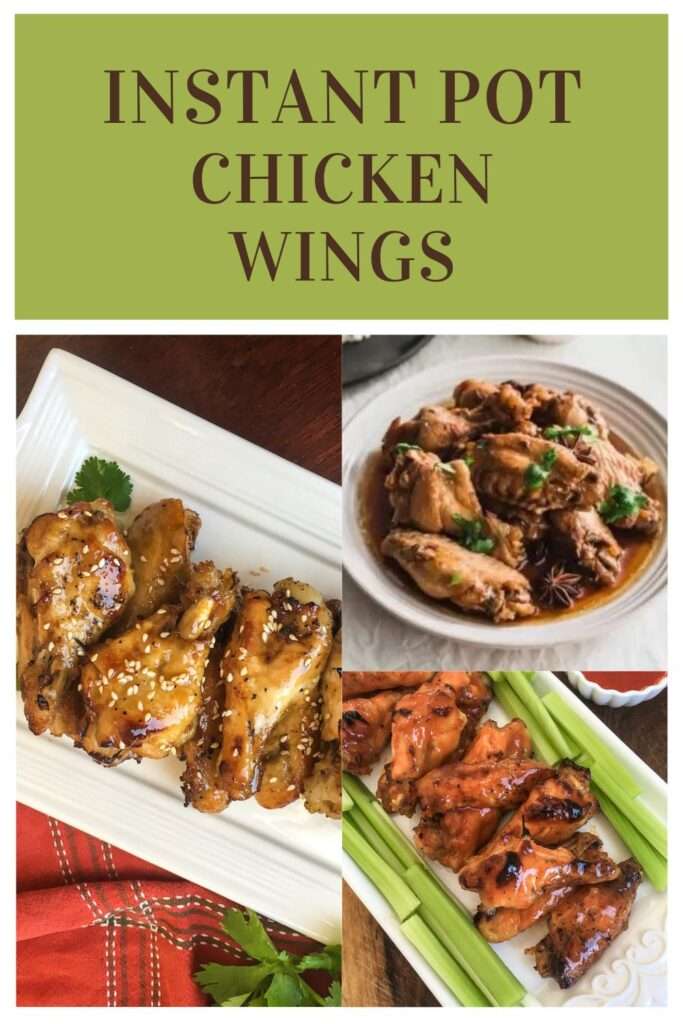 Too busy to make this right now? Pin for later to your favorite Pinterest Board!
Basic Instant Pot Chicken Wings
It's incredibly easy to make basic Instant Pot Chicken Wings!
Use about 4 to 4 1/2 pounds of trimmed chicken wings and season with salt and pepper, to taste.
Place the metal trivet into the Instant Pot and add one cup of water. Arrange your seasoned wings on top of the trivet, then secure the cover in place. Switch the vent to "sealing" and adjust the "manual" setting to 8 minutes.
When the wings are done cooking, allow the pressure to release naturally for about 10 minutes before doing a quick release for any remaining steam.
Add the wings to a large mixing bowl and allow to cool completely.
To crisp up your wings, simply toss the wings with your favorite chicken wing sauce and place under the broiler for 3–4 minutes per side. If you prefer not to crisp up your wings, feel free to skip the broiling step and just toss with your sauce and serve!
Be sure to cook your chicken wings to an internal temperature of 165° as per the USDA recommendations.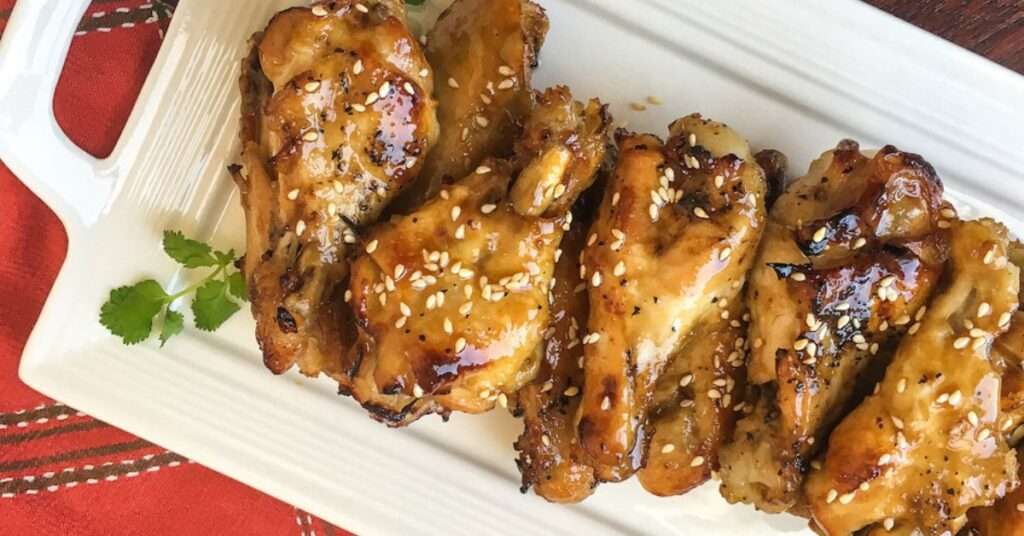 You might also like…
If you love using your Instant Pot or love chicken wings, be sure to check out these great recipes as well!
Lemon Pepper Buffalo Wild Wings Copycat
Instant Pot Chicken Wing Recipes
These mouthwatering Instant Pot Chicken Wing recipes are sure to be a hit at your next gathering, as an appetizer or a main meal!
I hope you love some of these amazing and mouthwatering Instant Pot Chicken Wing recipes! They are perfect for as a snack, appetizer or a main dish!