If you enjoy the taste of McDonald's Big Mac sauce but would like to make it at home, you are in luck this big mac sauce recipe is the best copycat ever! While I love the convenience of driving through McDonald's to grab a burger or some chicken nuggets for the kids. I absolutely hate the cost and how unhealthy it is! This big mac sauce copycat recipe is flavorful and simple to create. Though it may not be as speedy as going through the drive-thru, the end result is well worth it.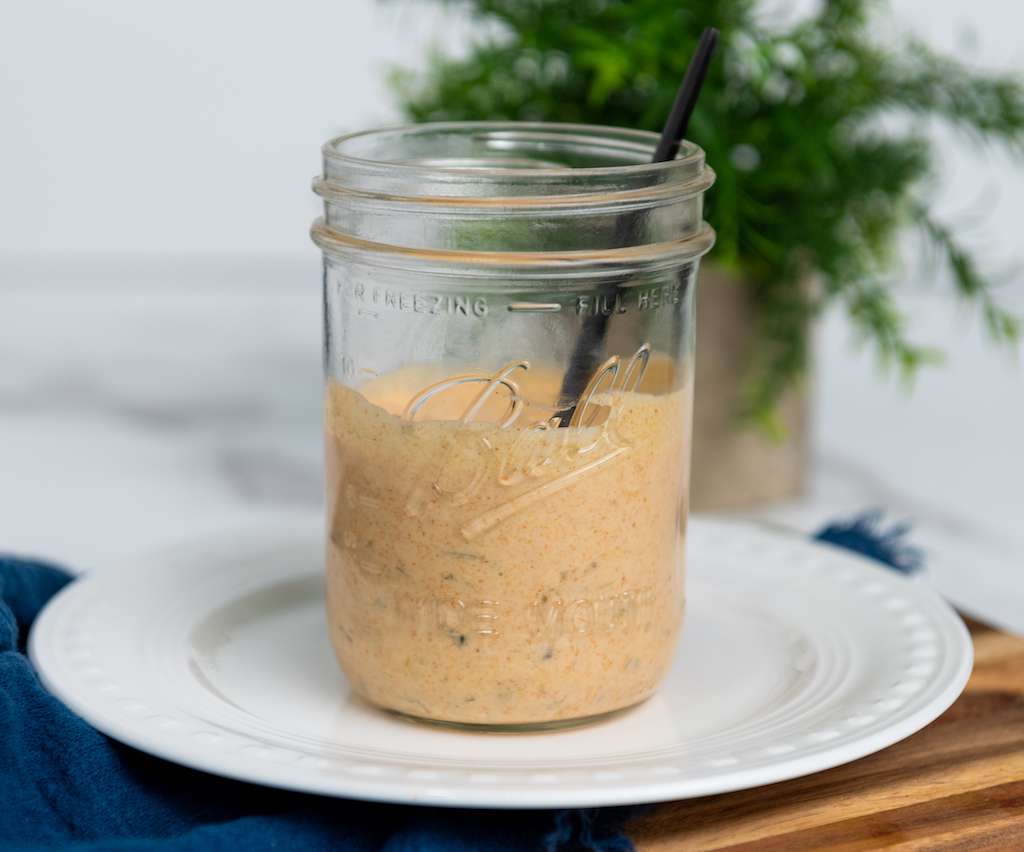 This page contains affiliate links. If you choose to purchase after clicking a link, I may receive a commission at no extra cost to you. For more information please read my full affiliate disclosure.
This homemade big mac sauce recipe is not only easy but tangy, sweet, and delicious on burgers or french fries! This particular big mac sauce recipe is made without Thousand Island or french dressing and uses pantry-friendly ingredients you probably have on hand! So if you're wondering how to make big mac sauce at home, read on!
Why make Big Mac Sauce at home?
If you're anything like me, you're probably trying to cut fast food from your family's diet not only for health reasons but to trim the family budget as well! Being able to make your family's favorite restaurant meals at home is not only healthier but much more budget-friendly, and you won't be able to taste the difference!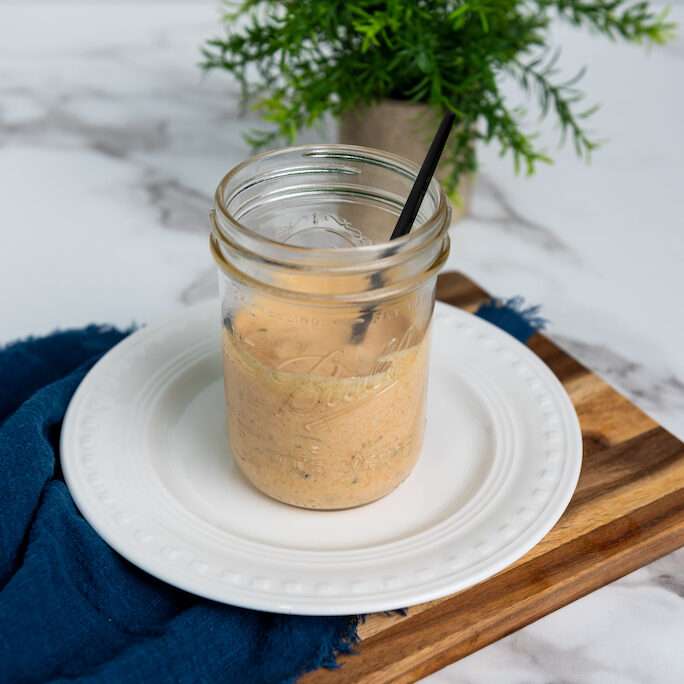 What exactly is McDonald's Big Mac Sauce?
Originally, Big Mac sauce was called the "secret sauce" in their 1968 commercials for the Big Mac hamburger. It wasn't until the 1970s that it was changed to the special sauce! Originally, there were two variations of this mouthwatering sauce being utilized in different McDonald's locations across the nation. The secret sauce was only used on the Big Mac Burger. However, they eventually combined the two recipes into one recipe, creating what we know today as the secret big mac sauce!
McDonald's Big Mac sauce has become so popular over the years and the recipe has been adjusted over time. You can read more about the history of McDonald's Big Mac Sauce here.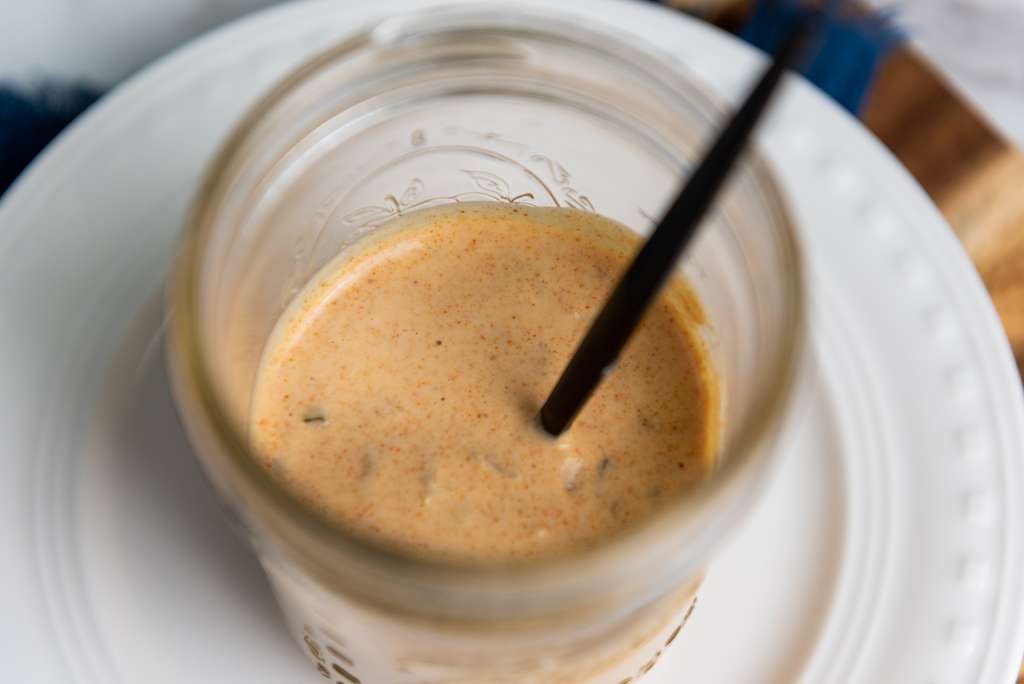 Ingredients for Big Mac Sauce
There are only 6 ingredients in this big mac sauce recipe and most are common pantry items! Plus, it also only takes about 5 minutes to whip up this easy sauce!
Mayonnaise – this is the base of the sauce. I like to use olive oil mayonnaise, but use your favorite brand or type. You can also make this a Keto Big Mac sauce by using your favorite keto mayonnaise!
Sweet Pickle Relish – Be sure to use sweet relish and not dill pickle relish. Sweet relish will give the most authentic flavor, however, you can use dill pickle relish for a twist on this classic burger sauce.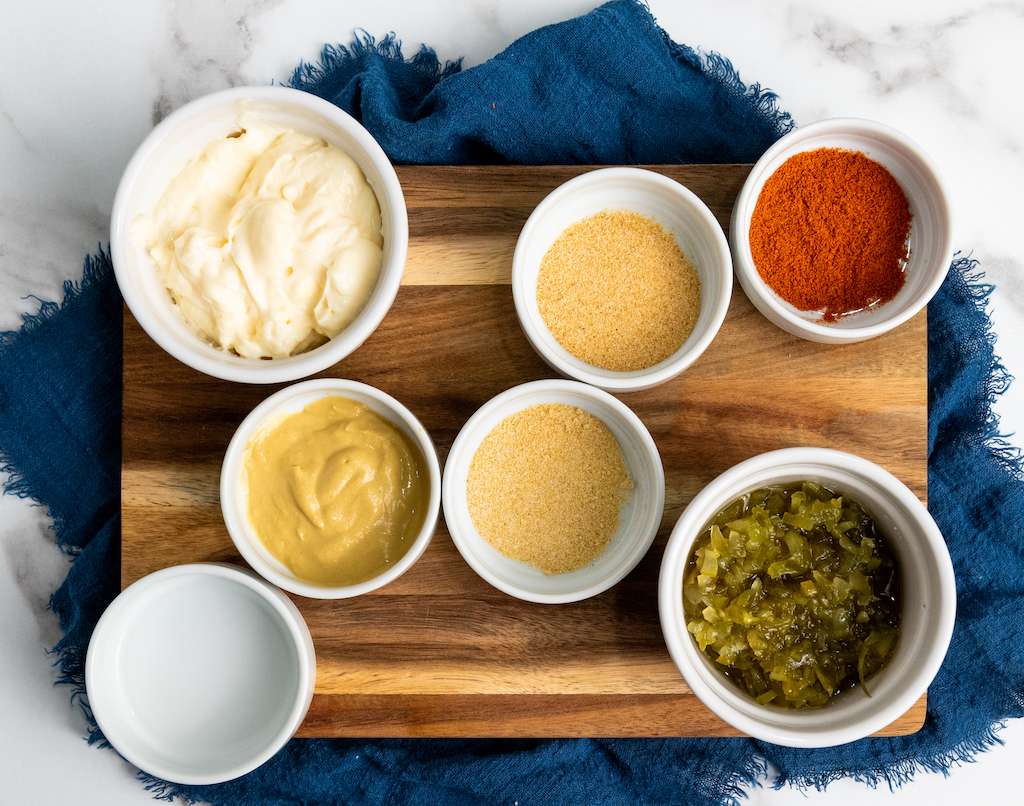 Dijon Mustard – Do not use regular yellow mustard; for a true "special sauce" flavor you must use Dijon mustard!
Seasonings – Onion powder, garlic powder, and paprika.
White Vinegar – You can substitute apple cider vinegar if necessary, but the taste will be slightly different! I wonder if this variation was one of the differences between the two original recipes used!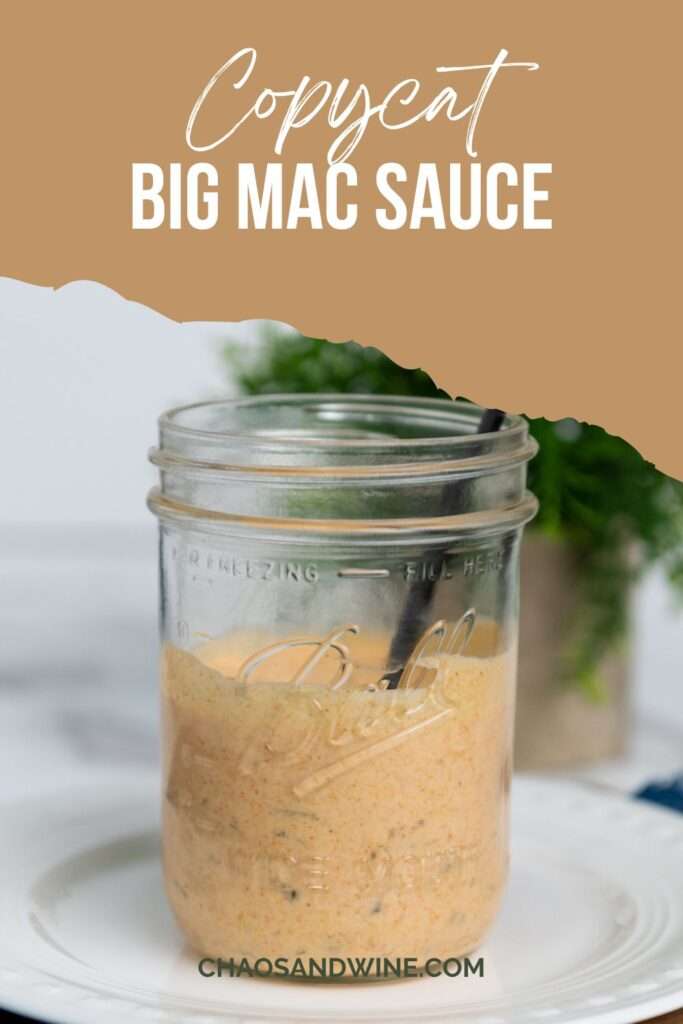 Too busy to make this right now? Pin for later to your favorite Pinterest Board!
Method
I promised this was super simple to make so here's how to make big mac sauce!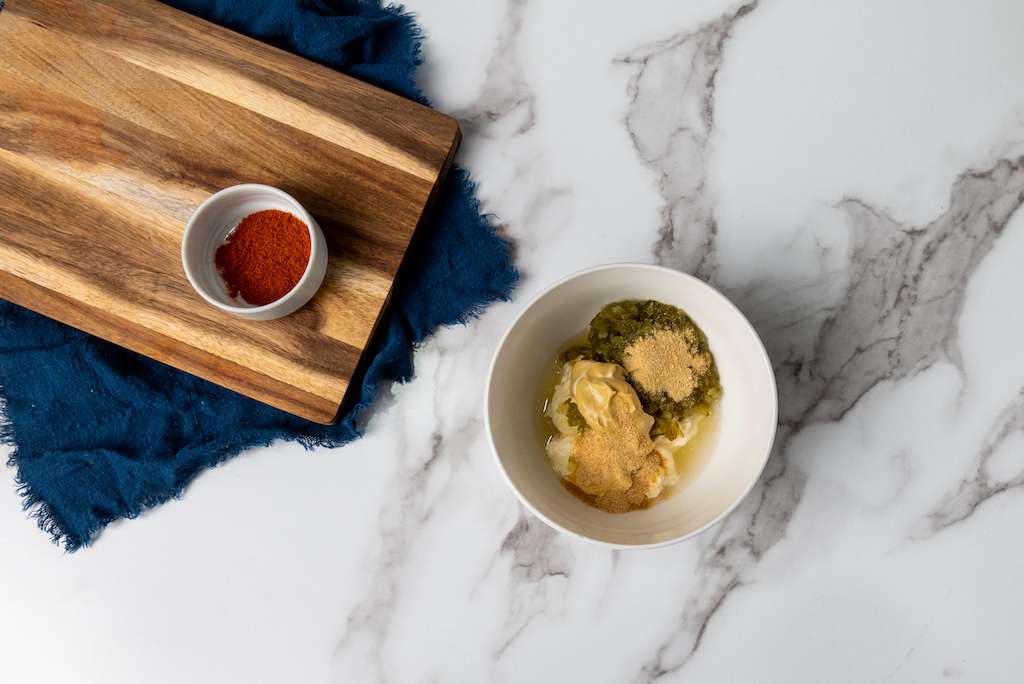 Mix all ingredients in a small bowl until well combined!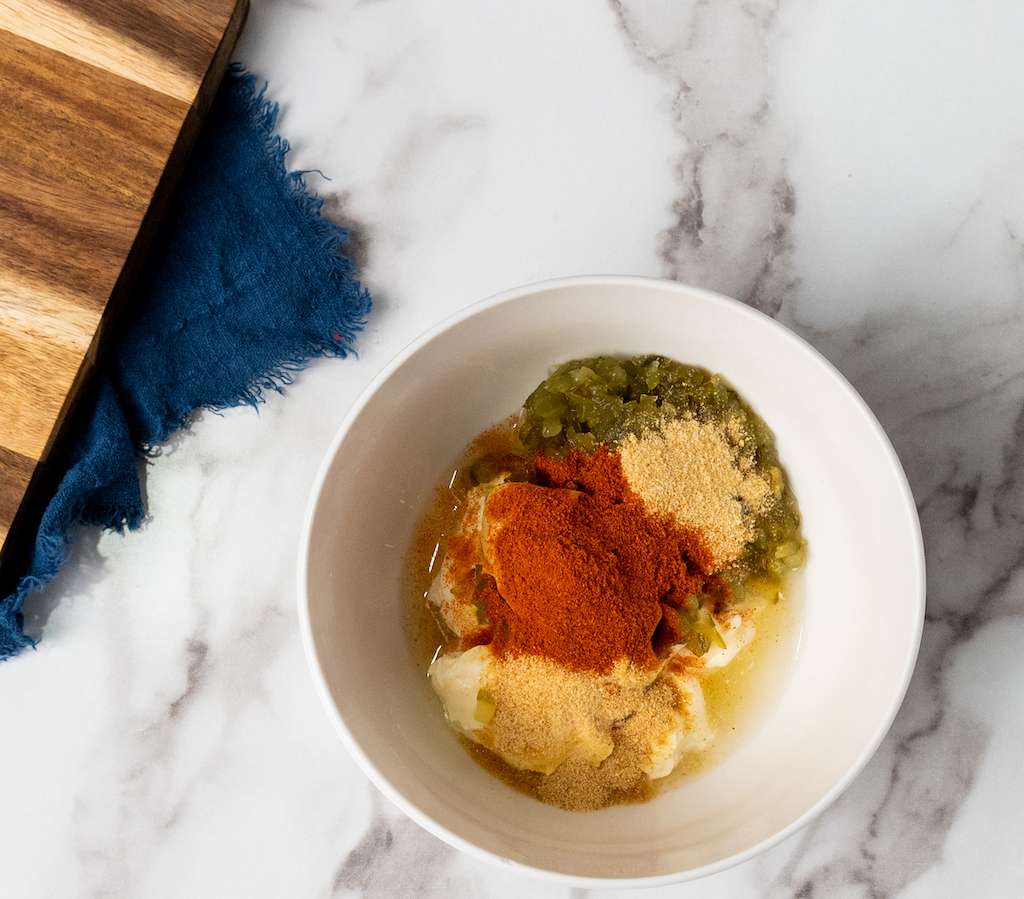 That's it! To enhance the taste, it's better to allow your homemade big mac sauce to sit for a while before serving. Therefore, I prefer to prepare this recipe before cooking my burgers and fries and keep it in the fridge until ready to serve! You can also make it in advance and store it in an airtight container in the fridge for about a week.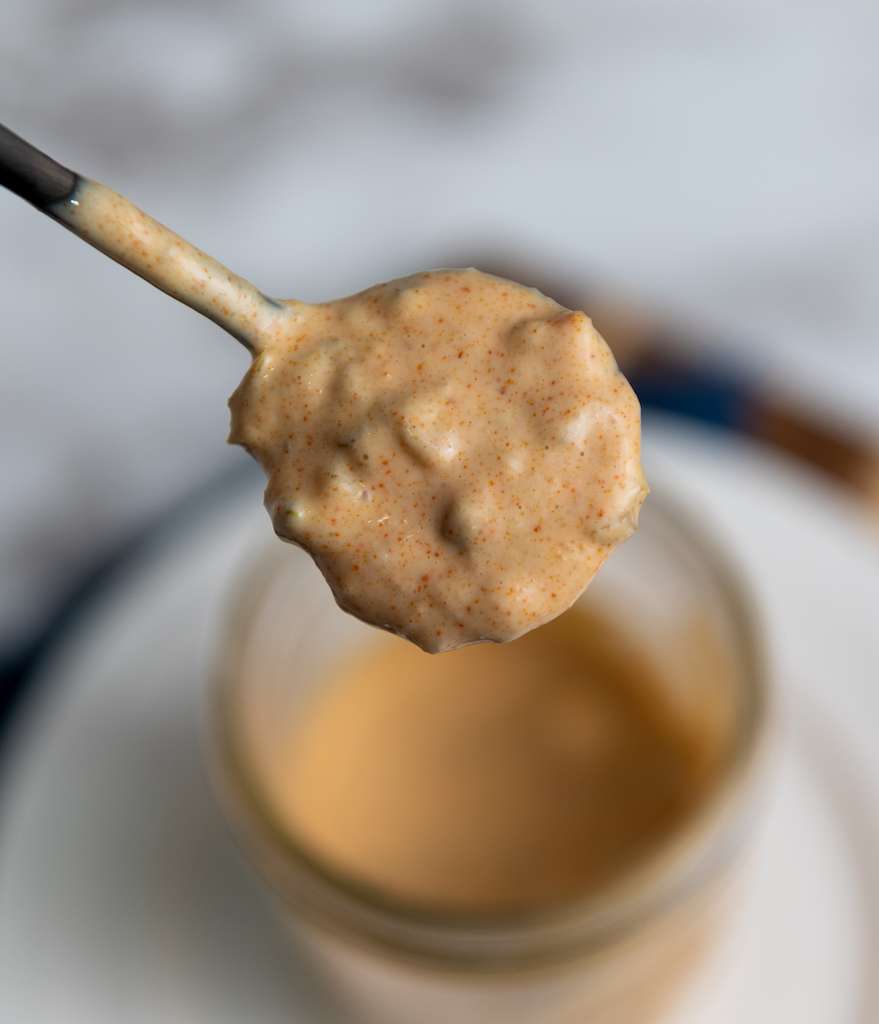 Variations
You can make variations of this copycat big mac sauce if you want.
Add a dash or two of hot sauce or sriracha for a spicy kick!
Go ahead and try it with dill pickle relish instead of sweet relish for a less sweet-tasting sauce.
Making homemade McDonald's big mac sauce at home is certainly a healthier alternative to stopping at the drive-thru. However, you can make it even healthier by substituting the mayonnaise with either plain Greek yogurt or light mayonnaise. This small substitution can help reduce the calorie count without sacrificing the flavor.
Can you add mac sauce to anything?
Although McDonald's Big Mac Sauce is typically associated with burgers, it can actually be put on just about anything. Here are a few suggestions!
Try dipping your french fries in it like a fry sauce! One of my boys loves doing this!
Another of my sons, likes dipping his meatloaf in it whenever I make my delicious smoked meatloaf!
Add it to a chicken sandwich instead of mayo!
Try using it in your next batch of homemade potato salad.
Use it as a salad dressing next time you make a nice green salad either as a main dish or a side dish.
The possibilities are endless here!
Yield: 10 servings
Homemade Big Mac Sauce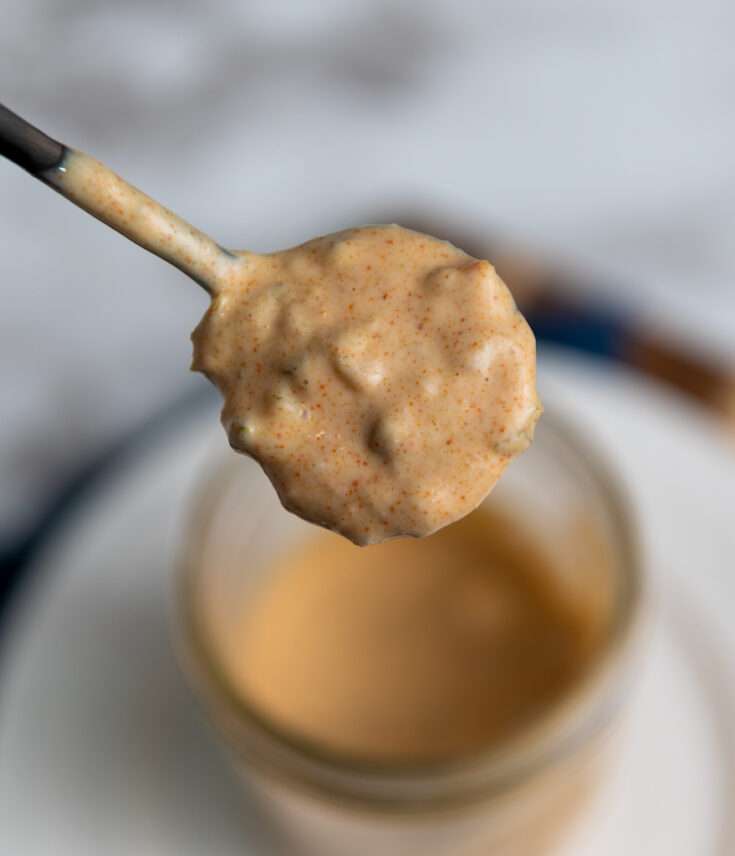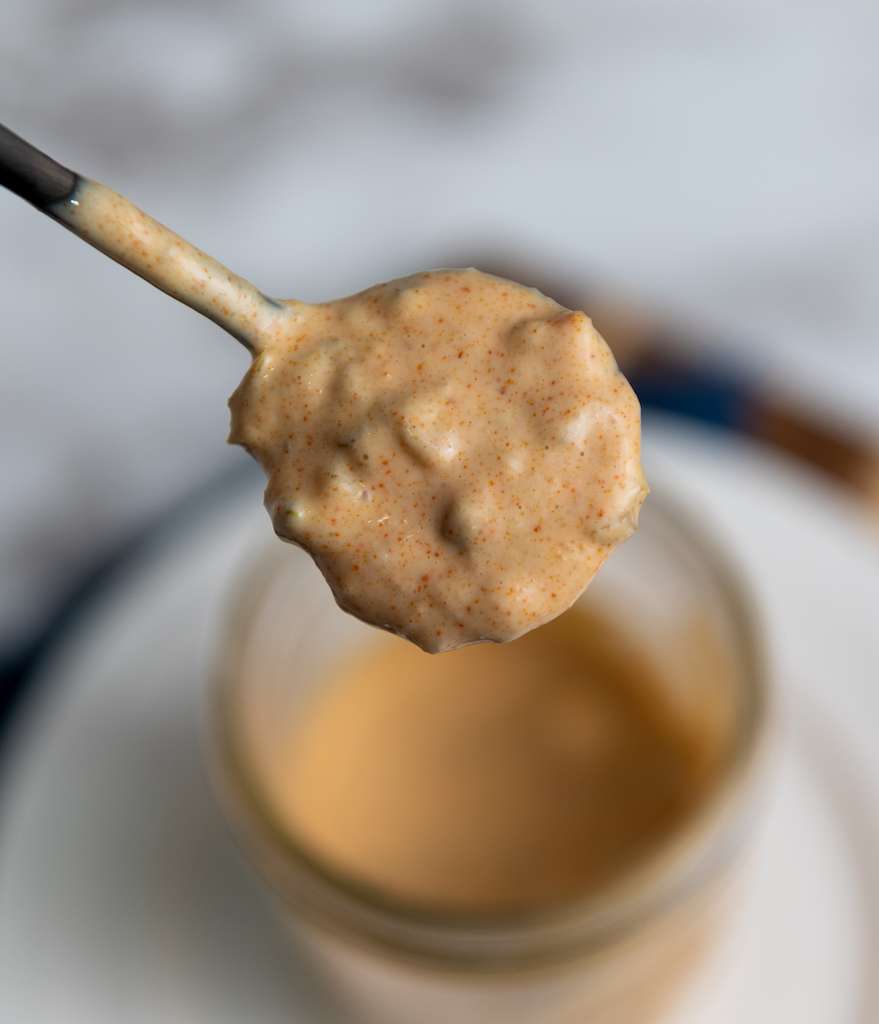 Homemade big mac sauce is sweet, tangy, and just like your favorite special sauce! Top your burgers or dip your fries in this delicious sauce!
Ingredients
1/2 cup mayonnaise
4 tbsp sweet relish
1 tbsp Dijon mustard
1 tbsp white vinegar
1 tsp garlic powder
1 tsp onion powder
1 tsp paprika
Instructions
Mix all ingredients in a small bowl until well combined.
Serve on burgers, a big mac salad, or as fry sauce!
Notes
Add a dash or two of hot sauce or sriracha for a spicy kick!
Go ahead and try it with dill pickle relish instead of sweet relish for a less sweet-tasting sauce.
While just making this at home is healthier than swinging through the drive-thru, you can lighten it up further by swapping the mayo for plain g
Recommended Products
As an Amazon Associate and member of other affiliate programs, I earn from qualifying purchases.
Nutrition Information:
Yield:
10
Serving Size:
1
Amount Per Serving:
Calories:

86
Total Fat:

8g
Saturated Fat:

1g
Trans Fat:

0g
Unsaturated Fat:

7g
Cholesterol:

5mg
Sodium:

160mg
Carbohydrates:

3g
Fiber:

0g
Sugar:

2g
Protein:

0g
Chaos and Wine occasionally offers nutritional information for recipes contained on this site. This information is provided as a courtesy and is an estimate only. This Nutrition Disclaimer notifies that under no circumstances will Chaos & Wine or its owners be responsible for any loss, damage, or adverse reactions resulting from your reliance on nutritional information given by this site. By using Chaos & Wine and its content, you agree to these terms.
FAQs
Is big mac sauce just Thousand Island?
No, this sauce does not contain ketchup unlike Thousand Island dressing. They do taste similar, but they are different in flavor and in their ingredients.
Can you buy big mac sauce?
Rumor has it you can go to McDonald's and buy a cup (like their ketchup cup) of Big Mac Sauce. You'll have to pay for it just like you pay for other extra condiments.
You can also buy different bottled "secret sauces" from a variety of grocery stores and retailers. Although the secret sauce recipe is kept highly secret, the taste is similar. You can check out a variety of bottled secret sauces here!
Are there any variations of big mac sauce?

There are a few ways to add a little variety to your sauce.
1. Add a dash or two of hot sauce or sriracha for a spicy kick!
2. Go ahead and try it with dill pickle relish instead of sweet relish for a less sweet-tasting sauce.
Conclusion
Big mac sauce is a delicious topping for burgers, fries and a variety of other foods! You and your family are sure to enjoy this delicious homemade big mac sauce copycat recipe next time burgers on the menu for dinner!