If you're looking for a classic cocktail that's simple, yet sophisticated, the Negroni cocktail should definitely be on your list. Made with just three ingredients – gin, sweet vermouth, and Campari – this drink is easy to mix up at home and perfect for sipping on a warm summer evening.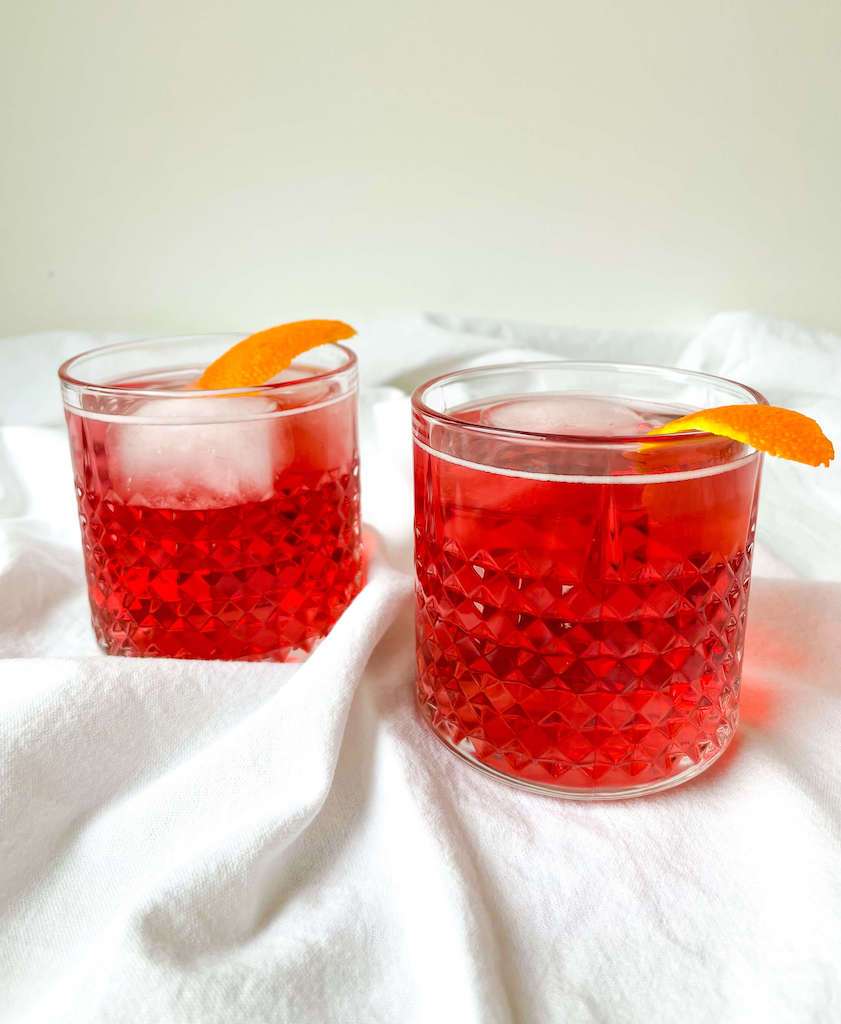 This page contains affiliate links. If you choose to purchase after clicking a link, I may receive a commission at no extra cost to you. For more information please read my full affiliate disclosure.
History and Popularity of Negroni Cocktail
The Negroni cocktail is a classic drink that has been around for almost a century! It was first created in Florence, Italy in the early 1900s by Count Camillo Negroni.
The story goes that the Count was a regular at the city's Caffè Casoni, where he would always order his usual Americano cocktail with an extra kick of gin. One day, he decided to switch things up and asked the bartender to replace the soda water in his Americano with gin. He also requested a slice of orange instead of lemon as garnish. This new creation became known as the "Negroni", and it quickly gained popularity among locals. The Negroni's popularity skyrocketed when Italian bartenders began moving to America during Prohibition (1920-1933) and brought their signature drink along with them – the Negroni Cocktail!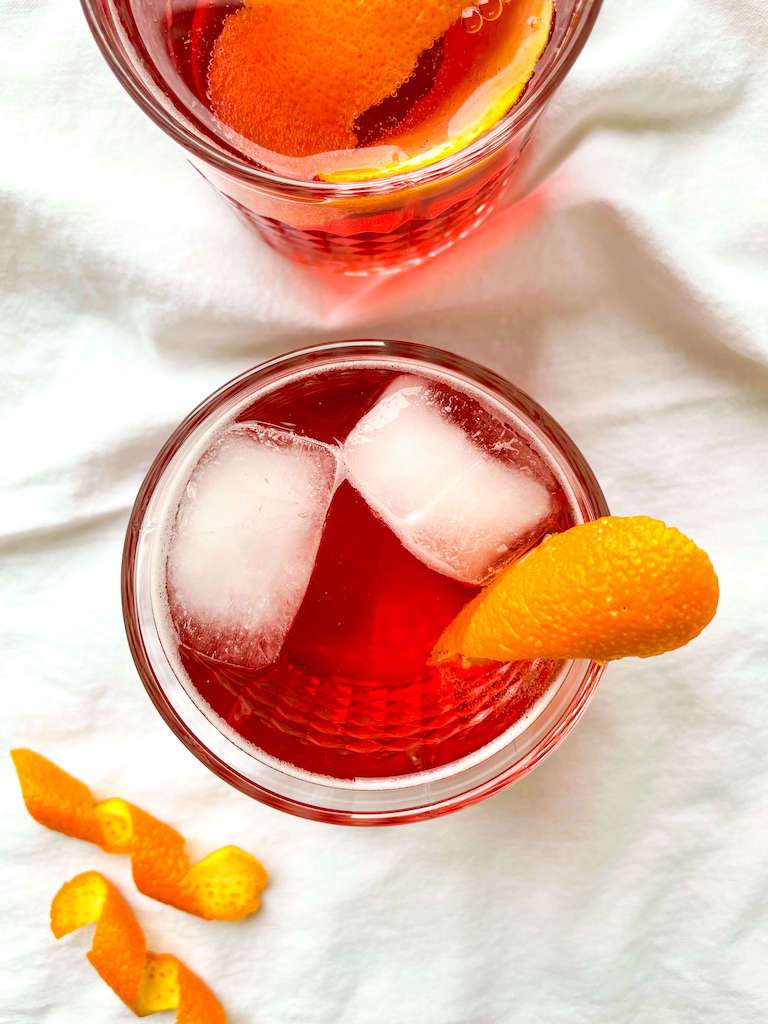 Ingredients
This sophisticated cocktail calls for only 3 simple ingredients plus a garnish!
Gin – Since gin is the star of the show here, I highly recommend using a high quality gin but be sure to choose a gin you prefer as well. However, if you aren't sure what type of gin get one that is London dry and juniper forward.
Sweet Vermouth – This adds the sweetness to the cocktail so be sure to also pick a high quality sweet vermouth. The sweet vermouth balances out the dryness of the gin as well as the bitterness of the Campari.
Campari – This is an Italian liqueur that is commonly used in cocktails or enjoyed as an aperitif. It has a distinctive bitter taste and bright red color, which gives the this cocktail its distinctive bright red color.
Orange – A fresh orange peel is used to garnish a classic Negroni cocktail!
You can check out more Negroni variations here.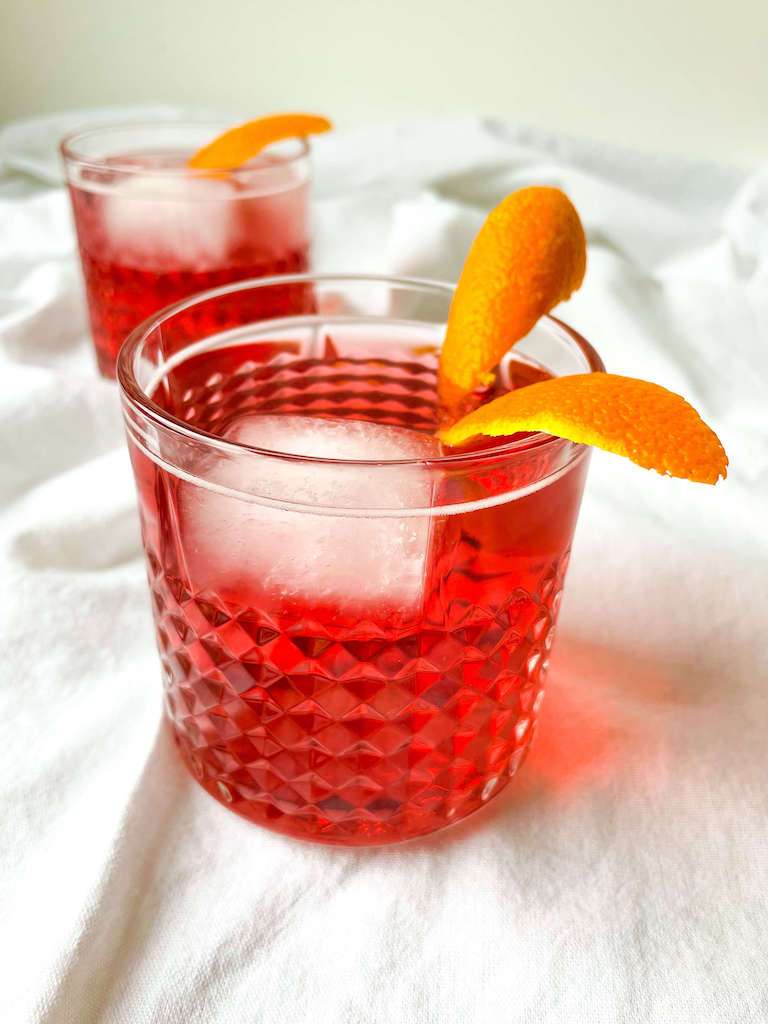 How to make a Negroni Cocktail
Negroni cocktails are easy to make as it's equal parts of each type of liquer making this a simple recipe to remember!
To make a negroni cocktail, add the gin, vermouth and the Campari to a tall glass and stir well.
To serve, fill a rocks glass or old fashioned glass with ice and pour the cocktail over the ice.
Squeeze the orange peel over the glass and use it as a garnish!
Enjoy your Negroni cocktail with a bold cheese or a delicious charcuterie board.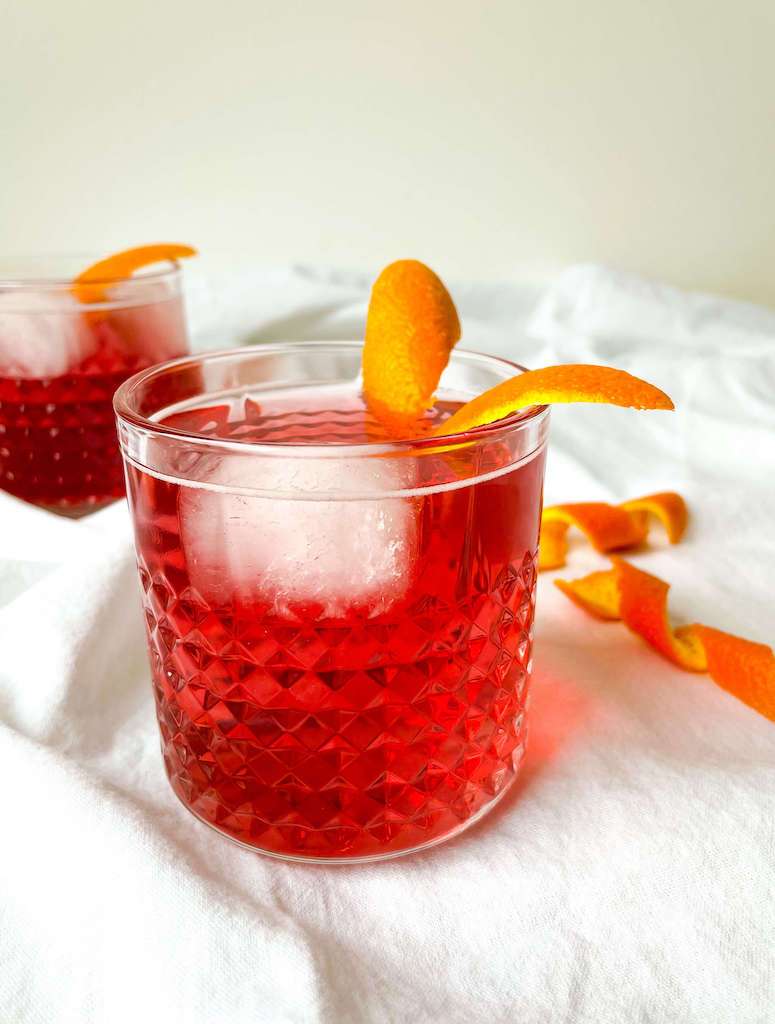 Negroni Cocktail Variations
There are many variations of the classic Negroni cocktail.
Grapefruit Negroni Cocktail – Replace the orange with a grapefruit and add a squeeze of grapefruit juice.
Blood Orange Negroni – Add a squeeze of fresh blood orange juice and use the peel to garnish in place of the regular orange.
Berry Negroni Cocktail – This is a little more complicated and takes a bit longer than a classic Negroni so be sure to plan ahead. Add fresh berries such as raspberries, strawberries or blackberries to a mason jar and cover with the gin. Allow to sit for in a cool, dry place away from sunlight for a day or two (the longer the better here). This will infuse the gin with the flavor from the berries. Prepare your Negroni the same using the berry infused gin.
Yield: 1 Serving
Negroni Cocktail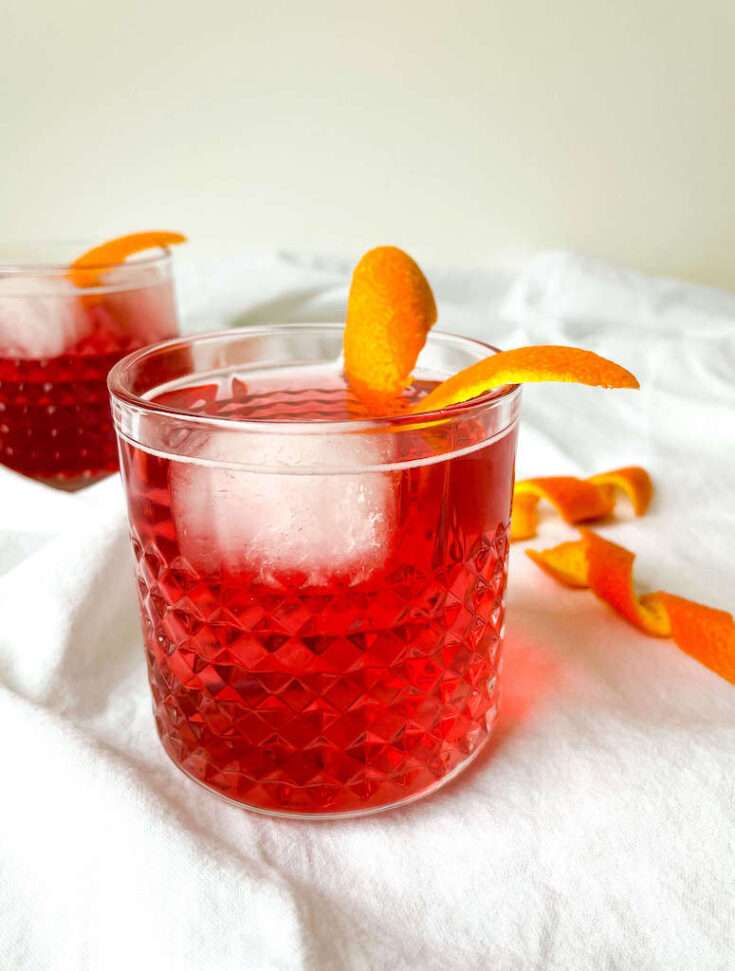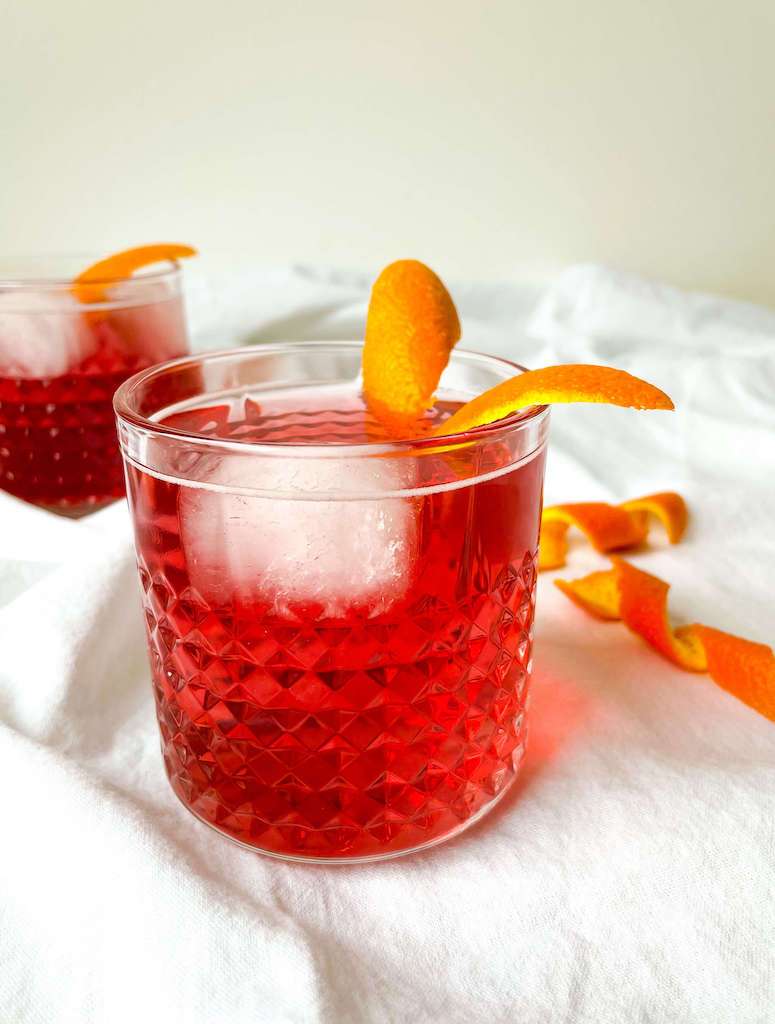 You''ll love this simple yet sophisticated cocktail that has been popular for over a century.
Ingredients
1 ounce Gin
1 ounce Sweet Vermouth
1 ounce Campari
Fresh Orange Peel
Instructions
In a tall glass, add the gin, vermouth and Campari and stir well.
To serve, fill a rocks or old fashioned glass with ice cubes and pour the cocktail over the ice.
Squeeze the orange peel over the glass and use it as a garnish.
Enjoy!
Recommended Products
As an Amazon Associate and member of other affiliate programs, I earn from qualifying purchases.
Nutrition Information:
Yield:
1
Serving Size:
1
Amount Per Serving:
Calories:

197
Total Fat:

0g
Saturated Fat:

0g
Trans Fat:

0g
Unsaturated Fat:

0g
Cholesterol:

0mg
Sodium:

3mg
Carbohydrates:

14g
Fiber:

1g
Sugar:

10g
Protein:

0g
Chaos and Wine occasionally offers nutritional information for recipes contained on this site. This information is provided as a courtesy and is an estimate only. This Nutrition Disclaimer notifies that under no circumstances will Chaos & Wine or its owners be responsible for any loss, damage, or adverse reactions resulting from your reliance on nutritional information given by this site. By using Chaos & Wine and its content, you agree to these terms.
The classic Negroni cocktail is a timeless and sophisticated drink that never goes out of style. With its perfect balance of bitter, sweet, and herbal flavors, it is no wonder this cocktail has been a favorite among bartenders and drinkers alike for over a century and now you can enjoy it at home as well!